Next Step 5th session
With the Next Step programme, La Semaine de la Critique supports the competing directors selected among the 1,700 films submitted for its short film competition, to guide them towards feature films. This selection is a bet that each of these short films may reveal a personality who can express him- or herself in a feature.

Following the screening of their shorts in Cannes in May, the filmmakers are then invited to take part in Next Step at the Moulin d'Andé in December. During this five-day training workshop, held in collaboration with the TorinoFilmLab, they are provided with experts' support towards developing their feature film projects, as international consultants advise them on scriptwriting, production and distribution. A specific workshop with 7 French composers will also help the participants think through the musical world of their film. At the end of the workshop, they have the chance to meet French producers on the look-out for new talents.
This year, the 5th session of Next Step has welcomed: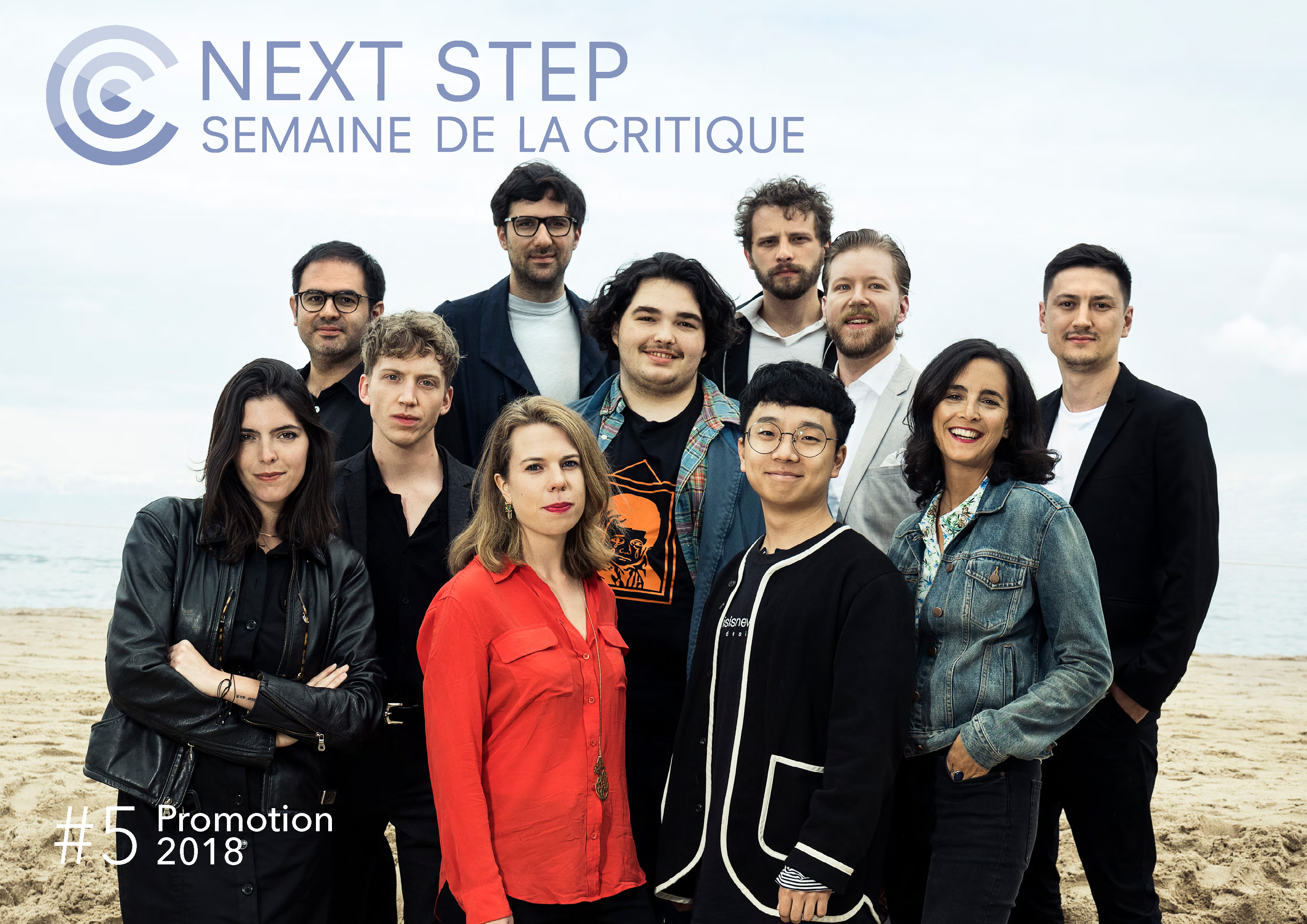 Download the 2018 Next Step booklet

Residencies
Next Step further guides directors by giving them the opportunity to participate in two residencies to continue writing the scripts of their feature film:
| | |
| --- | --- |
| | Charline Bourgeois-Tacquet will take part in a month-long residency at the Moulin d'Andé-Céci, during which one director will have three sessions with a screenwriter. |
| | Oliver Adam Kusio will participate in a 3 week-long residency at the Pop Up Film Residency in Bratislava, in Slovakia, supervised by Matthieu Darras and a second professional mentor. |
Furthermore, one of the 8 projects will receive the Next Step Prize, which entails a 5,000 € and an invitation for the director to the Cannes festival in May 2019, where he/she will receive the prize.

Next Step Films
Next Step is yet another way for La Semaine de la Critique to discover and promote new talents by providing tailored support and placing the directors and the mise-en-scène at the heart of the development process of feature films. In five years, 38 directors from 19 different countries have taken part in the programme, and 6 new features will be completed by 2019.
7500 | Patrick Vollrath
Production : Augenschein Filmproduktion

Bombay Rose | Gitanjali Rao
Production : Cinestaan International & Les Films d'ici

Ceniza Negra | Sofía Quirós Ubeda
Production : Sputnik Films & Promenade Films

Le Jour de gloire | Antoine de Bary
Production : Iconoclast

Perdrix | Erwan Le Duc
Production : Domino Films

Stray Dolls | Sonejuhi Sinha
Production : Brin de Folie Pictures