After three short films, Joachim Trier's work was brought to public attention when he released his first feature, Reprise, a clever and ambitious exploration of friendship between two young men. In 2011, the talented young director left his mark on the Croisette with his take on solitude in the film Oslo, August 31st, his second feature, a profoundly melancholic effort screened as part of Un Certain Regard selection. He returned to the Official Selection in 2015 with the beautifully eerie Louder than Bombs, an examination of a dysfunctional family starring Isabelle Huppert, Jesse Eisenberg and Gabriel Byrne. 2017 saw the release of Thelma, his first foray into the supernatural genre to explore issues around self-acceptance. The film was screened at the Toronto Film Festival. Joachim Trier's four feature films make up a truly impressive body of work aptly dealing with the most intimate and strangest aspects of human nature.

La Semaine de la Critique is delighted to award the presidency of its 57th edition's Jury to a filmmaker whose body of work offers a sensitive, mature exploration of some of the great issues of his generation. Joachim Trier will be joined by a prominent figure of American independent cinema, actress and director Chloë Sevigny, the Argentinian actor Nahuel Pérez Biscayart, recent César winner for his role in Robin Campillo's 120 Beats Per Minute, Eva Sangiorgi, the new Italian director of the Viennale, the Vienna International Film Festival and the French culture journalist Augustin Trapenard.

The Jury will award the Nespresso Grand Prize to one of the 7 feature films in competition, the Leica Cine Discovery Prize to one of the 10 short films and for the first time, the Louis Roederer Foundation Rising Star Award to an actor or actress from one of the competition's feature films. The Louis Roederer Foundation is committed to supporting emerging talents, and in that spirit, is partnering up with La Semaine de la Critique to highlight the performer's work in one of their first appearances on the silver screen or for a particularly notable role in their career.

The 57th Semaine de la Critique will be held in Cannes from May 9th to 17th.

The selection will be announced, online, on April 16th.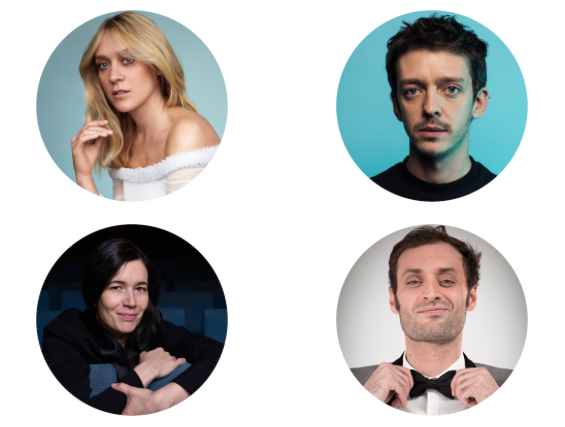 With the support of

#SDLC2018