Jury President of the 57th Semaine de la Critique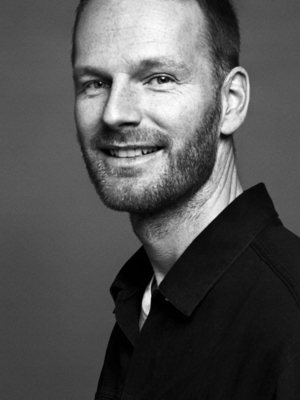 Joachim Trier
Joachim Trier, born in 1974 in Copenhagen, is an internationally celebrated director and screenwriter. His feature films Reprise (2006), Oslo, August 31st (2011), Louder Than Bombs (2015), and Thelma (2017), all co-written with Eskil Vogt, have been invited to and won awards at festivals such as Cannes, Sundance, Toronto, New York Film Festival, Karlovy Vary, Stockholm, Gothenburg, and Istanbul. His Norwegian film Oslo, August 31st was selected for Un Certain Regard at the Cannes Film Festival in 2011 and nominated for the César award for Best Foreign Film in 2013. The same year, Joachim Trier was named one of 20 directors of 2013 to watch by the New York Times. Louder Than Bombs (2015) with Jesse Eisenberg, Gabriel Byrne, and Isabelle Huppert was his English language debut and his first appearance in the main competition at the Festival de Cannes. It also won the Nordic Council Film Prize as the first Norwegian film ever in 2016. Thelma was the Norwegian Oscar submission for Best Foreign Film in 2017.
Jury members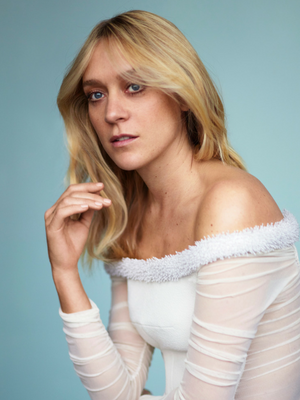 Chloë Sevigny
Chloë Sevigny is an Academy Award-nominated and Golden Globe-winning actress who is known for her groundbreaking work across film, television and theatre. She has spent her career working with innovative and revolutionary filmmakers including Lars von Trier, Jim Jarmusch, Mary Harron, and David Fincher. Her recent work includes Lean On Pete, directed by Andrew Haigh, Golden Exits, directed by Alex Ross Perry, and Miguel Arteta's Beatriz at Dinner. Lizzie, which premiered at Sundance after being developed and produced by Chloë Sevigny, will be released by Roadside Attractions in late 2018. She has now directed two short films: Kitty, which debuted at La Semaine de la Critique (Cannes 2016) and Carmen, at Venice in 2017. Chloë Sevigny has also appeared in many celebrated independent and cult-favorite films like, The Last Days of Disco, American Psycho, Gummo, Dogville, and Broken Flowers. She made her film debut in the controversial Kids, followed by Boys Don't Cry, for which she received nominations for the Academy Award and a Golden Globe among many others.
Nahuel Pérez Biscayart
Argentinian actor Nahuel Pérez Biscayart joined the Buenos Aires School of Fine Arts before taking part in private comedy workshops. He went on to perform in a series of plays and films both for cinema and television in Argentina. In 2008, aged only 21, he was awarded the Rolex bursary, which took him to New York where he joined Kate Valk's company, The Wooster Group. In 2008, back in Argentina, a part in Pablo Fendrik's La Sangre Brota (Semaine de la Critique, Cannes 2008) brought him to the public's attention. During a trip to Paris, Benoît Jacquot got in touch to offer him the main part in Deep in the Woods, which premiered at the Locarno Festival in 2010. In 2014, he starred in Rebecca Zlotowski's Grand Central. The film was screened at the Cannes Film Festival as part of the Un Certain Regard competition. Nahuel Pérez Biscayart was then cast in David Lambert's All Yours in Belgium, a role that won him an award at the Karlovy Vary festival. 2017 saw him return to the silver screen in France, starring in Albert Dupontel's See You Up There and Robin Campillo's 120 Beats Per Minute (2017 Cannes Grand Prize), in which he played the role of Sean, a charismatic member of Act-Up Paris in the early 90s. The role won him Best Male Newcomer at the 2018 César awards.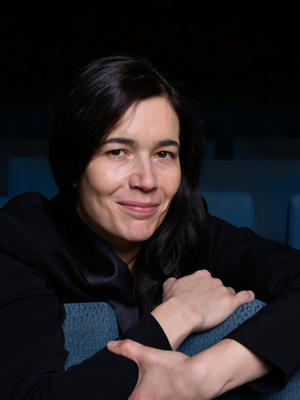 Eva Sangiorgi
Eva Sangiorgi has worked as programmer and invited curator for different festivals in the last ten years such as FICCO Mexico City, Iberoamericana in Italy, Werkleiz in Germany, Los Cabos in Mexico, among others. She graduated in 2005 after studying Communication Sciences at the University of Bologna in Italy and then completed her academic training in 2017 by studying History of Art at the National Autonomous University of Mexico. In April 2010, she founded FICUNAM (International Film Festival of the National University of Mexico). Since 2012, she has been invited as jury member in several film festivals around the world like FIDMarseille, Doclisboa and Mar del Plata. Eva Sangiorgi also worked as a publicist and producer and gave courses and presentations about film science. In January she was appointed the new Viennale director.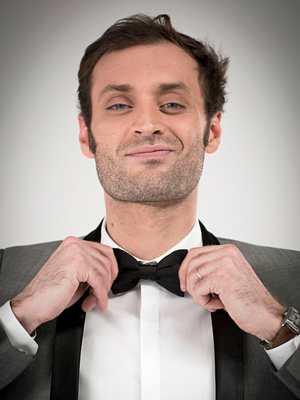 Augustin Trapenard
Augustin Trapenard is a French academic, literary reviewer and culture journalist. He studied English and American literature at the École Normale Supérieure, where he started his teaching career as a graduate tutor. In the course of his research, he spent one year as a visiting scholar at the University of California (Berkeley). He has written for the famous magazine Elle and the Magazine Littéraire and was also in charge of the literary chronicles on several radio stations, including Nova, France 24 and France Culture's Le Carnet d'Or. For five years, he was also a cultural and literary reviewer for the popular TV show Le Grand Journal. At 38, he is now a distinguished literary and film critic, hosting Boomerang, a daily culture show on French national radio station France Inter, and two shows on French TV channel Canal Plus, the monthly literary programme 21 cm and the film review programme Le Cercle. He currently lives and works in Paris.