Project developed at the 2018 TorinoFilmLab
In the late 19th century at the very south of Chile, the State provided José Menendez - a Spanish landowner - with some territory. He therefore sets up an expedition to define the limits of this newly-acquired land. Segundo, a mixed-race Chilean man, takes part in it but as the expedition carries on, he questions the soundness of the orders he was given. His fears are corroborated when he is forced to take part in the massacre of the Onas tribe. Kiepja, the only survivor, is kidnapped and a strong friendship blossoms between her and Segundo. 20 years go by. Menendez prospers and he is preparing to welcome Vicuña, an envoy of the President of Chile inquiring about the rumours of a supposed massacre. Menendez introduces him to Segundo, now married to Kiepja. Still guilt-ridden, he sees the opportunity to shed light on the truth.
With The Settlers (also developed at TFL 2018), Felipe revisits the massacre of the native Onas in the Tierra del Fuego archipelago through fiction. This story, deeply rooted in two different periods and inspired by real-life stories, is told from the perspective of the settlers, a choice both ethical and critical of a society that was build and evolved through extermination.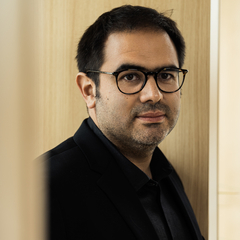 Director
Next Step 5th Session
See director