Hello and welcome.
As promised, the world as we knew it before the Covid pandemic is more or less back. During lockdown, we binge-watched films and "content", but we missed this vital feeling of togetherness, the conversations about cinema with our fellow man or woman. Not only on social media, but in front of the silver screen, while waiting in line, on a terrace, somewhere outside, always complying with the health measures, of course. For the short films shown at La Semaine de la Critique, an in-person presentation is a high point for filmmakers who, after hard work and months of doubt, see their films launched in the world's biggest film festival. The prospect of the 60th anniversary of La Semaine de la Critique hasn't really changed anything in our selection of short films: in that given format, we continue to look for fresh voices, unique perspectives, beyond the geographic and stylistic borders, and will do so for the next 60 years.
In 1975, the musician, visual artist and theorist Brian Eno imagined a deck of tarot cards called Oblique Strategies, where each card drawn at random would have an aphorism to help artists in their creative process. We can imagine that, in some happy coincidence, the short film directors selected for the 2021 edition all drew the same card, "Cut a vital connection".
'Burn bridges', 'Kill softly', 'Say goodbye to your loved ones', 'Cut the umbilical cord' are this year's young filmmakers' mottos. And you are not done hearing about them.
Halfway between a dark choreographic comedy and an entomological mockumentary, Manolis Mavris' Brutalia, Days of Labour shows us a heroin launch a revolution after being cut to the quick. In the intense Soldat noir, by Jimmy Laporal-Trésor, emancipation comes through punches and speech while the dark and silent Inherent, by Nicolai G. H. Johansen would rather slit veins. In a completely different style, An Invitation by Hao Zhao and Yeung Tung is an Ozu-like account of the frailty of father-son relationships, while Ian Barling's restless Safe does so through a film noir. That being said, these characters come into themselves, find themselves: it is the elegant key to the family investigation in Marie Larrivé's Noir-soleil and that of the female protagonist's escape, her feminist odyssey, in On Solid Ground by Jela Hasler. Cutting ties with oneself is the paradoxical beauty of Elinor Nechemya's sensitive portrait of friendship in If It Ain't Broke, and that of ZOU Jing's Lili Alone, a compassionate dissection of the commoditization of the human body. We leave to better come back, such is the moral of Andrei Epure's sad, yet peaceful, Interfon 15, and that of the odd year, where the world slipped through our fingers, confined to various windows. It is back, within our reach, an ardent heartbeat away.
Once again, welcome.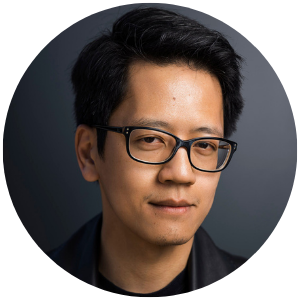 by Léo Soesanto
Coordinator of the Short Film Committee