After last year's support programme edition, it is an absolute delight to be back at the Cannes Festival, to celebrate the 60th edition of La Semaine de la Critique in a fully renovated Miramar Theatre.
Entering a cinema, making oneself open to taking in a film, letting it come to you, is allowing for the hope of an actual encounter so that we may have an experience, for the duration of a film, to keep it in our memory and to live with it in our minds.
This 60th edition of this cinematic event focuses on encounters. Constance Meyer, with her film Robuste (Robust), invites us to an experience the forces of attraction between two planets, two worlds whose center of gravity (an actor played by Gérard Depardieu) is thrown off-balance by the woman who gravitates around him: Déborah Lukumuena, in charge of his security. Leyla Bouzid's Une histoire d'amour et de désir (A Tale of Love and Desire) is a romantic encounter between two students from the same country but different worlds who get to know each other through Arabic literature that celebrates the pleasures of life. For the boy in Samuel Theis' Petite nature (Softie), the crucial encounter with school and a teacher (Antoine Reinartz) is the embodiment to one's aspiration to a new life, somewhere else. In Clara Roquet's Libertad, the start of a friendship between two young girls, one of whom is the help's daughter, is put up against the wall of social conditioning, while Elie Grappe's Olga is the tale of a family torn by commitment: the mother's political commitment, a journalist in Kiev, and her daughter Olga's physical commitment, a gymnast training in Switzerland. Their parallel destinies strengthen their relationship as they are reinventing their encounter miles away from one another.
Any desire to encounter the other can have its downsides: absence, craving, being deprived of the other, In Vincent Le Port's Bruno Reidal, Confession of a Murderer, the destructive encounter with the other (through crime, sexuality and religion) morphs into an encounter with oneself in a written self-analysis that is read out loud: "The diary of a country criminal". In the meantime, the mother in Simón Mesa Soto's Amparo does her utmost to find her son who's been kidnapped and recruited by force into the army, as does the young mother in Laura Samani's Piccolo Corpo (Small Body) as she is fighting against fate and dogma so that her stillborn child may have a religious funeral. In Omar El Zohairy's Feathers, however, the wife and mother of the film loses her husband as he is changed into a chicken after a magic trick. An encounter of a different kind, since he's still there as an animal, but missing as a husband and the man of the house. As for the ordeal undertaken by the hero in Khadar Ayderus Ahmed's The Gravedigger's Wife, it leads him to find oneself differently through the one he loves. Adèle Exachorpoulos plays the young heroine of Julie Lecoustre & Emmanuel Marre's Rien à foutre (Zero Fucks Given), a flight attendant, as she gives herself fully - heart soul and self-esteem - to a low-cost airline. Running away so as not to encounter anyone or anything here: a roundabout in my head. The beautiful title of Sandrine Kiberlain's film, played by Rebecca Marder, resonates like an unfinished or cut off sentence. Une jeune fille qui va bien (A Radiant Girl)… in a dark, dark world, the film is the deeply moving story of a painful, final encounter.
To finish off with this hurly-burly of encounters of any shapes and sizes, Les Amours d'Anaïs (Anaïs in Love) by Charline Bourgeois-Tacquet with Anaïs Demoustier is a quest for love, this unrelenting quest - with its compelling, joyful rush - for a kind of love that makes you fly sky-high, flitting within the traditional lover's triangle, along the various welcome or unlikely encounters, their woulda-coulda-shouldas and various witticisms. Let's meet up at the Miramar, what better place to get to meet such wonderful people?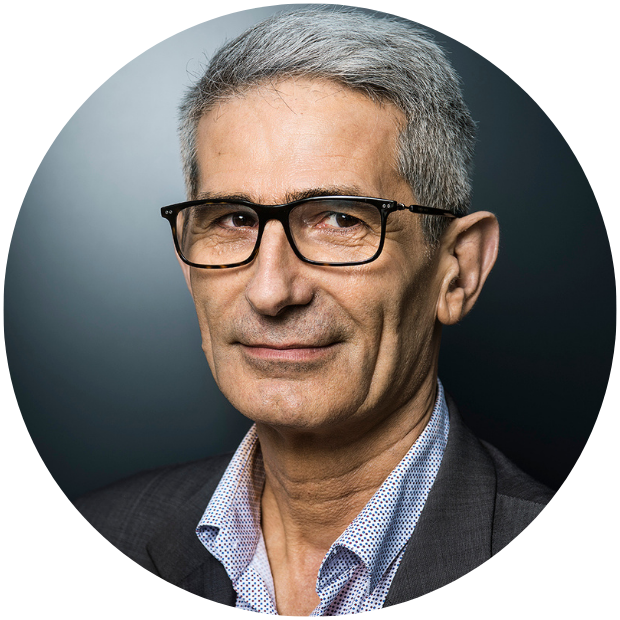 Charles Tesson
Artistic Director
Semaine de la Critique