They support us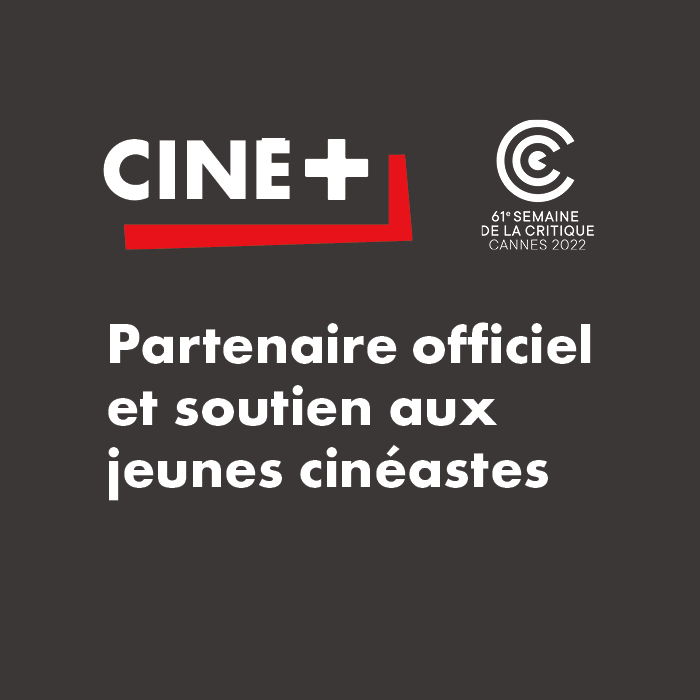 On the eve of this 61st edition, CINE+ is particularly proud to be La Semaine de la Critique's new official partner, teaming up to supporting filmmakers' first films. Supporting a director's first steps is always a leap of faith, one that we hold dear since discovering new talents is always gratifying, it's a promise of a future in cinema. This very first revelation leaves a strong mark and, invariably, it sheds a special light on the work of these burgeoning directors.
It is in CINE+'s DNA to seek new talents and to support them throughout their career. From the very beginning, and because it is funded as first-run paid broadcast channel, CINE+ has been the first financial support for significant French filmmakers such as Abdellatif Kechiche, Xavier Giannoli, Justine Triet, Guillaume Brac, Charlène Favier, Naël Marandin, Julie Lecoustre et Emmanuel Marre, Vincent Le Port, Axelle Ropert, Mikhaël Hers, Caroline Poggi and Jonathan Vinel, Alice Diop, Sébastien Betbeder, Dyana Gaye and many more…
This year, we are thrilled that CANAL+ and CINE+ supported all the French films selected at La Semaine de la Critique from the screenwriting process: Goutte d'or by Clément Cogitore, Tout le monde aime Jeanne by Céline Devaux, Nos cérémonies by Simon Rieth and Dalva by Emmanuelle Nicot.
CINE+ has forged a real film partnership in supporting these filmmakers so that we may continue writing the history of cinema today.
May this year's selection allow us to, once again, savour and marvel at these first endeavours.
Enjoy this 2022 edition of La Semaine de la Critique!
Petite adaptation, voire glissement, exprès pour éviter d'alourdir ces phrases.
Vincent GIRERD
Head of Film Channels at Groupe Canal+