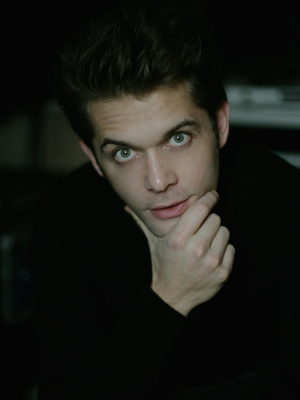 Rémi Boubal
A pianist, Rémi Boubal turned to composing for films in 2007. He began by working on short and medium length films. In 2012, Rémi wrote the music for Les Enfants de Troumaron, a feature film by Harrikrisna Anenden. He was also the co-composer for the series Platane and Lascars. Recently, he composed the music of Woman of Venezuelian Chaos, a feature film by Margarita Cadenas. He has been commissioned to write the score of Eric Zonca's upcoming film : Black Tide.
CONTACT contact@remiboubal.fr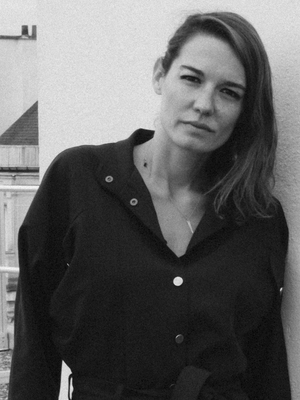 Audrey Ismaël
Audrey Ismaël is a French musician, singer, composer, writer, and screenwriter. She has been composing music for film and TV for several years, her work includes the show Les Grands awarded at La Rochelle Festival in 2016 and 2017. She is also a member of the band Smoking Smoking who released its first LP It's all about Love in 2013. In 2018, in collaboration with Olivier Coursier, she scored the feature film Angel Face directed by Vanessa Filho and selected at Cannes International Film Festival in the category Un Certain Regard. Earlier this year, in collaboration with Bastien Burger, she also scored Chacun pour Tous, directed by Vianney Lebasque.
CONTACT audreyismael@hotmail.com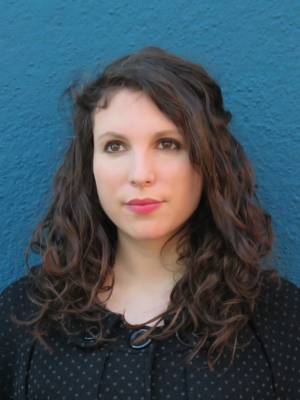 Delphine Malaussena
Trained in sound engineering techniques at ENS Louis Lumière in Paris, Delphine works with all forms of sound creation, at the crossroads between sound engineering and musical composition. Her dual competencies of sound engineer / composer incite her to break down the barriers between sound and music. Using her background as a trained violinist, she also studies formal music writing, orchestration, orchestral directing, and DAW-based composition. In parallel, she studies quantum physics and sound theory. Selected at several film score composer conventions, she has composed soundtracks for several short films, and one full-length feature film. She has worked as principal sound engineer on many feature films and on the Anglo-American series Riviera.
CONTACT delphinemalaussena@gmail.com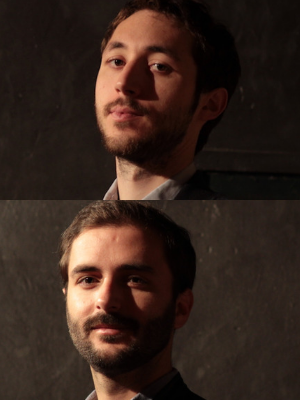 Studio MBC - Clément Barbier & Valentin Marinelli
The partnership between Clément Barbier and Valentin Marinelli began around a common passion for music since their youngest age. Together, they created in 2016 the Studio MBC, specialised in Music scoring. Both were born surrounded by music be it pop music or classical music. Their complementarity allows them to compose in a wide range of colours and sounds and suggests a large variety of styles. Both get their inspiration from one another. Their passions meet when scoring a smooth mix of electro-acoustic and classical style. Thanks to their work, they were able to take part into different programs such as the Master class and the 3e Personnage Workshop at the Aubagne film festival and won awards at the Emergence program in 2017 and Cannes Series in 2018.
CONTACT contact@studiombc.fr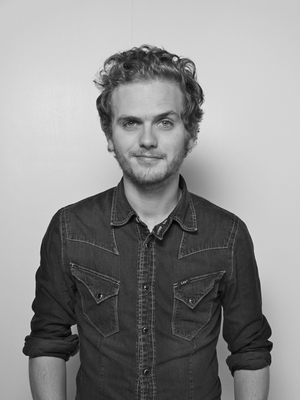 Simon Meuret
Simon Meuret is a composer and multi-instrumentalist. He first discovered music as a saxophone player, through jazz and his classical studies, performing in various ensembles. With degrees in music theory, harmony, orchestration, he then chose to learn how to write music for films. After a Master's degree from the Maaav in Lyon, he entered the Conservatoire de Paris in the film scoring class. Taught by French composer Bruno Coulais, he dug deep into the narrative power of music in films and had the opportunity to be performed by the Conservatoire's orchestra. After scoring his first TV series in 2018, Groom on Youtube premium, he has written music for the theatre, composing for Les Crapauds fous by Mélody Mouret, currently playing at the théâtre des béliers parisiens. He is also preparing an on-stage music project under the alias "Nostraeten".
CONTACT simon.meuret@gmail.com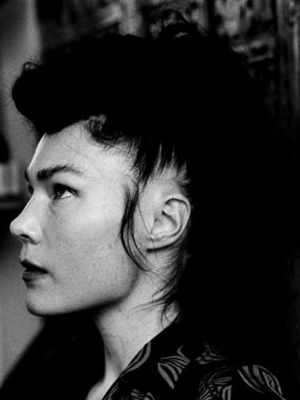 Brisa Roché
Brisa Roché is an American artist who settled in France ten years ago or so. She has released five albums as a singer, lyricist and composer. First discovered as a jazz musician, she progressively turned to pop music with LPs like The Chase, Takes, All Right Now and Invisible1 which got rave reviews. After a long time in her home State of California, she came back to France with a new folk and minimalist LP, Father produced by John Parish (aka. PJ Harvey). At the same time, she writes, records and produces soundtracks for short and feature fiction films, including the popular Yves Saint-Laurent.
CONTACT brisaroche@gmail.com