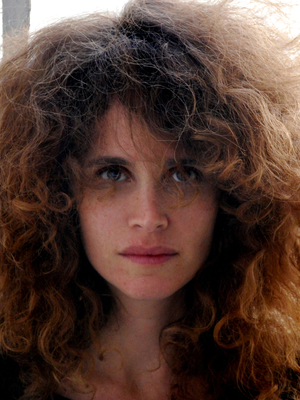 Hagar Ben-Asher
Director and scriptwriter
Hagar Ben-Asher is an Israeli writer and director. Her graduation film, Pathaways, premiered at the 2007 Cinéfondation in Cannes and was screened and awarded in many international film festivals. Her feature debut, The Slut, which she directed, wrote and acted in, premiered at La Semaine de la Critique in Cannes 2011 and was distributed worldwide. The Burglar, her second feature film is to be released beginning of 2017. She is now in preparation of her third film, The War Has Ended.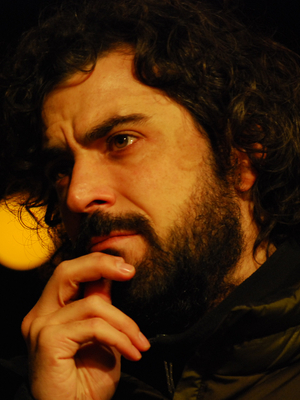 Álvaro Brechner
Director and scriptwriter
Álvaro Brechner is a documentary and fiction filmmaker. Between 2000 and 2007, he made three short films and numerous documentaries for TV channels including TVE and History. Álvaro's feature debut, Mal día para pescar (Bad Day To Go Fishing) was selected in competition at La Semaine de la Critique in 2009. It received over 30 awards and took part in 60 Festivals. It also represented Uruguay at the Oscars as Best Foreign Film candidate. His second feature, Mr. Kaplan, was part of the TorinoFilmLab selection and has been sold internationally for distribution over 25 countries. It was also nominated for the Best Ibero-American Goya award, and Uruguay's representative for the Oscars.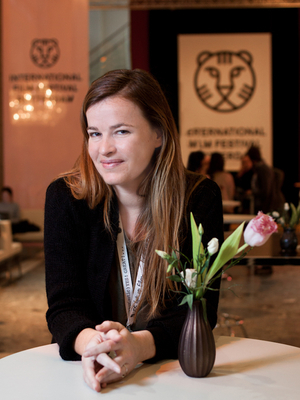 Gabrielle Dumon
Producer
Born in 1976 in Marseille, Gabrielle grew up in Sweden and Germany. In 2001, she started working at ACE, a unique European network of producers providing tailor-made funding and development support services. Working with top European producers, she acted as an international development consultant and matchmaker for the film industry and a number of festivals. During her 7 years at ACE, she worked with nearly 130 producers on over 400 feature film projects. In 2008, she joined producer Bertrand Faivre at Le Bureau in Paris, where she has acted as development, coproduction and post-production supervisor. Made a partner in 2011, Gabrielle has been developing and producing her own projects for Le Bureau since 2013, such as Tramontane in 2016, selected at the 55th Semaine de la Critique.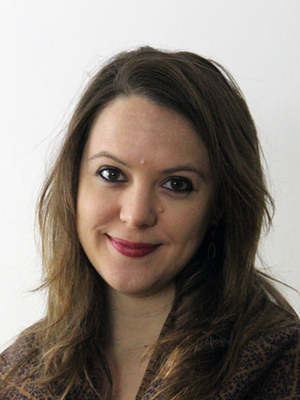 Nadja Dumouchel
Script consultant
Nadja Dumouchel is currently working as a script consultant for various film labs, such as Next Step, Realness, the Nisi Masa European Short Pitch and TorinoFilmLab. She is also working with various filmmakers and producers around the world on the development of their feature films and writing a documentary series on art history for ARTE. Prior to that, she had been working in international feature film development at ARTE and trained as a story editor at TorinoFilmLab. She is a co-founder and script consultant at "La Scénaristerie", a development platform for screenwriters in Paris, where she supports authors with "on spec" feature film projects.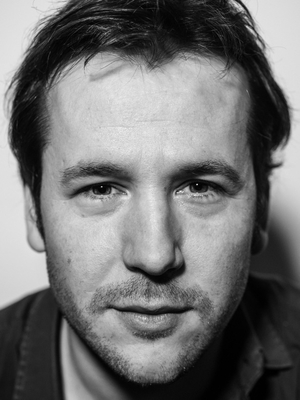 Julien Lilti
Scriptwriter
Julien Lilti completed his studies in sociology and rural development in 2002. After completing a master's degree in documentary filmmaking in 2003, he worked as a reporter for Canal + for four years, while taking part in several films in front or behind the camera. In 2007, he left journalism to become a full-time screenwriter. Since then, he has both written for television (Pahé), for films and for documentaries (Gilles Caron, j'ai voulu voir). Hippocrates, a feature film he has co-written, was the closing film of the 53rd Semaine de la Critique. Adama, his feature-length animation film released in October 2015, has been selected in many festivals (Chicago, San Sebastian, Annecy…) and is amongst the three animated features nominated at the European Films Awards 2015. He's currently writing two feature films and a TV show for Canal+.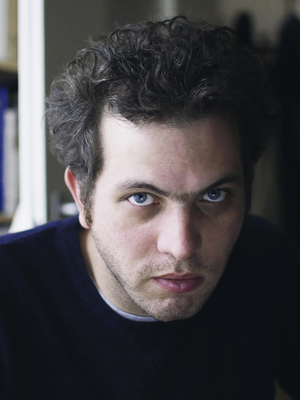 Matthieu Taponier
Script consultant and scriptwriter
Born in 1982, Matthieu Taponier is a Franco-American script consultant, screenwriter and film editor. After studying Modern Literature in Paris, he completed a MFA in filmmaking at New York University's Tisch School of the Arts. He was trained as a story editor by the TorinoFilmLab Script&Pitch program in 2013 and has been tutoring since in workshops such as Next Step, Biennale College - Cinema, and Le Groupe Ouest's Cross-Chanel Film Lab. He collaborated both as a script consultant and film editor on Son of Saul by László Nemes (Cannes Film Festival 2015 Grand Prix, 2016 Oscar for Best Foreign Language Film). He is currently working as a screenwriter and film editor on László Nemes' new project, to be shot in 2017.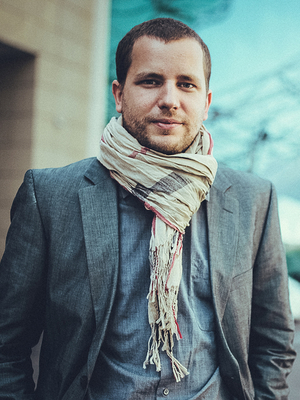 Matthieu Darras
TorinoFilmLab
Matthieu Darras acts as Artistic Director for the TorinoFilmLab, and contributes to various film talent initiatives such as the Venice Biennale College, The Jerusalem Film Lab or When East Meets West's First Cut Lab. As a festival programmer, he notably worked for La Semaine de la Critique in Cannes and as artistic director for the Alba and Bratislava film festivals. He is currently the delegate for Eastern Europe of the San Sebastian Film Festival. Matthieu Darras founded & directed the European Network of Young Cinema NISI MASA.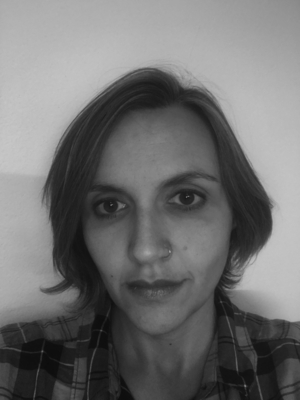 Olga Lamontanara
TorinoFilmLab
After studying cultural management at Bocconi University in Milan, Olga started her career in the Planning & Development Dept. of the Brooklyn Academy of Music – BAM in New York. Between 2006 and 2009, she was Head of Special Projects at Scuola Holden in Turin and in 2011 she co-founded the Bari Queer Festival. In 2008, she joined the newly created TorinoFilmLab, where she has been Head of Communications since 2013. She also manages TFL's partnerships with several festivals, film institutions & organisations. Olga is based in Zurich (Switzerland), where she collaborates with emerging filmmakers and producers on training initiatives and film promotion.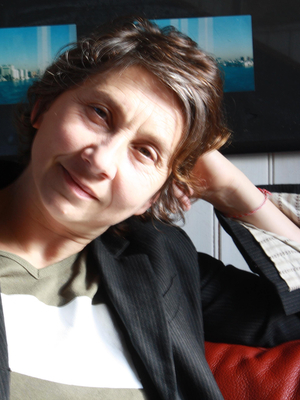 Virginie Devesa
Sales agent
Virginie made her first foray into Cinema in Kiev in Ukraine, where she was part of the team organising the Molodist Film Festival. Back in France, she has worked for three years at Celluloid Dreams. She was then hired by the French Embassy in Moscow to organise with Unifrance the French Film Festival in Moscow. She then studied film production at the CEFPF in Paris and worked for Urban Distribution. Her experiences have led her to the creation of her own sales label, Alpha Violet with Keiko Funato. Alpha Violet catalogue includes Aquí y Allá by Antonio Méndez Esparza (2012 Nespresso Grand Prize), The Tribe by Myroslav Slaboshpytskiy (2014 Nespresso Grand Prize and France 4 Visionary Award) or more recently A Yellow Bird by K. Rajagopal. She has recently created Alpha Violet production to coproduce Myroslav Slaboshpytskiy's second feature film Luxembourg.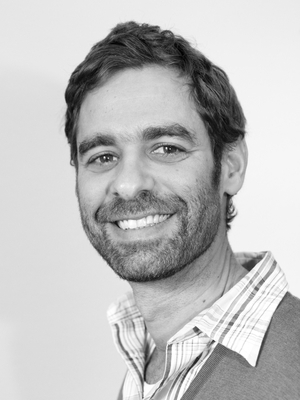 Gabor Greiner
Sales agent
Following his studies in Cultural Management in Vienna, Birmingham and Chicago, Gabor worked as a journalist and film critic at Austria's largest web-based cultural magazine, Cycamp. In 2003, he moved to Brussels to take charge of the distribution support department of the MEDIA Programme at the European Commission's Film Fund. In 2009, Gabor became acquisitions executive at the international sales agent, The Match Factory, specialising in edgy art house films from all over the world. In August 2010, Gabor took over as Acquisitions Manager at the French-German sales company, Films Boutique, and oversaw the distribution of, amongst other films, the Embrace of the Serpent by Ciro Guerra and the Caméra d'or winner, Divines by Houda Benyamina.