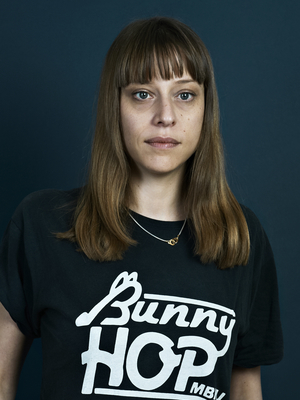 Alice Winocour
Director
MASTERCLASS
Alice Winocour was born in Paris in 1976. Following a course in scriptwriting at the FEMIS, she directed three short films (including Kitchen, selected as part of the Official Competition at Cannes in 2005) and collaborated on scripts for feature films, including Ordinary People by Vladimir Perisic (Semaine de la Critique, Cannes 2009) and Mustang by Deniz Gamze Ergüven (Directors' Fortnight, Cannes 2015). In 2011, she directed Augustine (Semaine de la Critique, Cannes 2012). Her second feature film, Maryland, was screened as part of the Official Selection at Cannes (Un Certain Regard, 2015), and later at the Toronto International Film Festival Gala (TIFF 2015).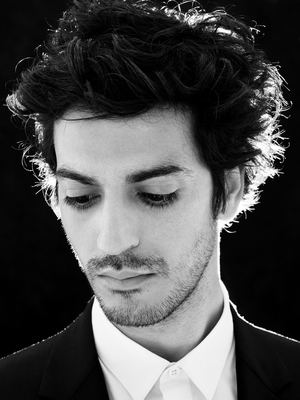 Gesaffelstein
Composer
MASTERCLASS
Mike Levy is a composer and musician. He chose the pseudonym Gesaffelstein, a contraction of Gesamtkunstwerk (total work of art or all-embracing art form in German) and Einstein, to reconcile techno music with its industrial roots. Born in Lyon in 1985, he discovered Green Velvet's track "Flash", which kick-started his obsession for this primal yet low-pitched sound. He borrowed synthesisers, and, immediately at ease with these instruments, he embarked upon creating his own, distinctive sound; unique, dark and even slightly oppressive. He released a number of EPs, and then saw his career really take off with the release of his first album "Aleph" in 2013. In 2015, he composed the soundtrack to Alice Winocour's Maryland, a unique, very dark score with violent and quasi-religious undertones.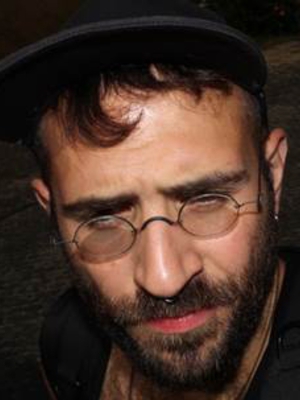 Gérald Kurdian
Gérald Kurdian, musician, performer and radio-artist, studied visual arts at the École Nationale d'Arts de Paris-Cergy before undertaking the contemporary dance programme Ex.e.r.ce 07 - Centre Chorégraphique National de Montpellier, under the direction of Mathilde Monnier and Xavier Le Roy. His concerts mix electronic music, performance and documentary. Since 2007, he has been composing radio-pieces and in 2010, he started producing a series of documentary projects for which he collaborated with the film director Jean-Gabriel Périot. He then composed music for projects such as Héléna Villovitch's Le plus petit appartement de Paris or Vincent Dieutre for Déchirés, Grave. His first electronic music LP, This is hello monster! was selected among the 2010 best records of French newspaper Libération.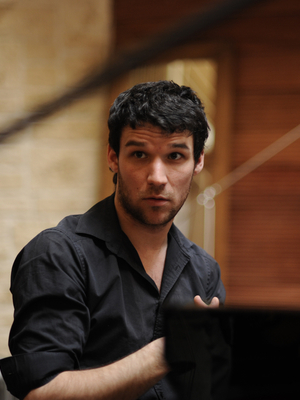 Grégoire Letouvet
Grégoire Letouvet trained as a filmmaker, at the FEMIS, as a pianist and as a composer. His numerous soundtracks have won awards at the Aubagne, Sapporo and Locarno Festivals. He also composed music for plays by the likes of Müller, Beckett, Koltes, Tchekhov and Racine, performed at the Premiers Actes and Avignon festivals, at La Filature and at the National Theatre of Belgium. He set up Les Rugissants in 2012, a collective of 10 musicians, at the intersection of several music styles, namely jazz, prog-rock and contemporary music. He is the author a number of lyrical projects, including the opera film Surgir! (l'Occident), and has collaborated with jazz, lyrical, world music and chanson française singers and artists.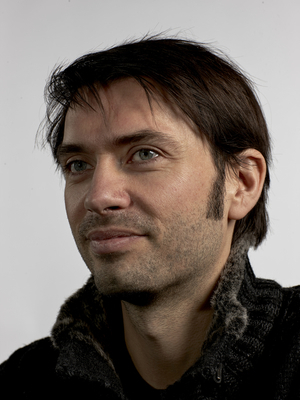 Olivier Militon
Olivier Militon is a composer and sound engineer, with a Master's degree in Composing for Film & TV. A musician with a long-standing love of film, Olivier has always adopted a very visual approach to music. He composed the soundtracks of a number of shorts and documentaries and his work received many international prizes, such as the European Talent Award in Cologne in 2011, the Jerry Goldsmith Award in 2013 in Cordoba and an award for best music at the Paul Simon Festival in 2015. He was chosen to be part of Berlinale Talents and Emergence programmes in 2015. Olivier has a distinctive, clean-cut, original style, at the intersection of a number of very different musical genres, with strong, visual references at its heart.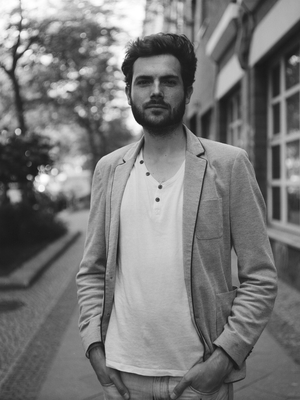 Eloi Ragot
Eloi Ragot is a French film composer, sound designer and musician based in Brussels. Multi-instrumentalist (Piano, Guitar, Trumpet...), he played with many bands before scoring his first short film. From 2009 to 2013, he lived and worked in Berlin, where he composed, arranged and produced the music of over 30 films for TV and cinema, dramas and documentaries awarded prizes in many festivals. In 2014 and 2015, he participated in several artist-in-residence programmes and masterclasses such as EMERGENCE. He is currently composing the original score for the 10 episodes of the upcoming Belgian TV-Serie LA TREVE to be broadcast on national television in 2016.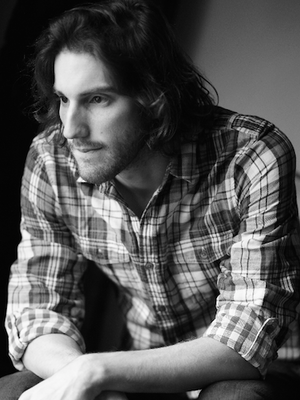 Alexis Rault
Born in 1981, Alexis Rault studied classical guitar at the Conservatoire in Rennes. In 2008, Dominique Besnéhard asked him to compose the soundtrack for the film L'amour dans le Sang (Love in the Blood), a screen adaptation of Charlotte Valandrey's autobiography. Since then, he has worked on a dozen feature films, including Jo's Boy by Philippe Guillard (for which he received the Sacem prize at the Stuttgart Francophone Film Festival). In 2014, he composed the soundtrack to Memories by Jean-Paul Rouve. He also composed the soundtrack of Fabrice Camoin's Orage, an adaption of Marguerite Duras's Ten-Thirty on a Summer Night.