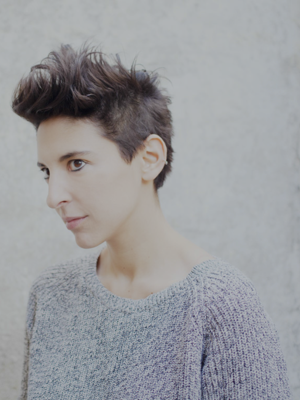 Marie Amachoukeli
Director and scriptwriter
Filmmaker and scriptwriter Marie Amachoukeli studied at the prestigious Femis film school in Paris. She wrote and co-directed Forbach, which won the Clermont-Ferrand Grand Prize, the César-winning short It's Free For Girls (C'est Gratuit Pour Les Filles), in competition at the 48th Semaine de la Critique, and Demolition Party with Claire Burger, before directing her first feature Party Girl, with Samuel Theis joining the duo. The film won the Camera d'Or in Cannes and a number of international awards. In 2017, she works with Vladimir Mavounia Kouka on the short film I want Pluto to be a planet again, a black and white cartoon, part of the Canal+ collection and nominated for César 2018. She has co-written the script of Vincent Mariette's Les Fauves, currently in postproduction.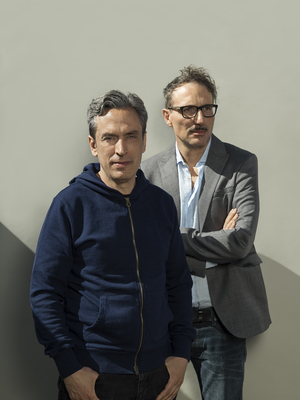 Fabio Grassadonia & Antonio Piazza
Directors and scriptwriters
Filmmakers Antonio Piazza and Fabio Grassadonia are both from Sicily. Their first feature film Salvo premiered at the 2013 Semaine de la Critique winning both top prizes: the NespressoGrand Prix and the France 4 Visionary Award. The film secured distribution in about 25 countries and subsequently received several more awards. They both started their filmmaking career in 2010 by co-writing and directing their debut Rita, one of Italy's most successful shorts. They often work as script advisors, collaborating on workshops, such as Next Step, Berlinale Residency, Locarno Open Doors, Nisi Masa ESP. They are affiliate professors at the University of Malta, where they teach as part of the Master's in Film Studies. In 2017, they returned to Cannes with Sicilian Ghost Story, which opened the 56th edition of La Semaine de la Critique.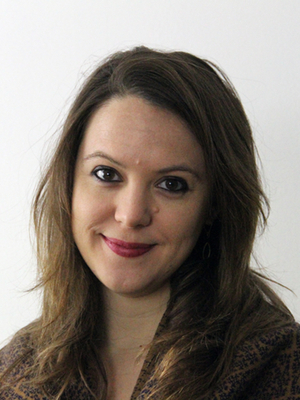 Nadja Dumouchel
Script consultant
Nadja Dumouchel is currently working as a script consultant for various film labs, such as Next Step, Realness, the Nisi Masa European Short Pitch and TorinoFilmLab. She is also working with various filmmakers and producers around the world on the development of their feature films and writing a documentary series on art history for ARTE. Prior to that, she had been working in international feature film development at ARTE and trained as a story editor at TorinoFilmLab. She is a co-founder and script consultant at "La Scénaristerie", a development platform for screenwriters in Paris, where she supports authors with "on spec" feature film projects.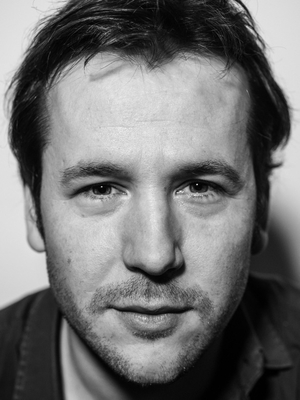 Julien Lilti
Scriptwriter
Julien Lilti completed his studies in sociology and rural development in 2002. After completing a master's degree in documentary filmmaking in 2003, he worked as a reporter for Canal + for four years, while taking part in several films in front or behind the camera. In 2007, he left journalism to become a full-time screenwriter. Since then, he has both written for television (Pahé), for films and for documentaries (Gilles Caron, j'ai voulu voir). Hippocrates, a feature film he has co-written, was the closing film of the 53rd Semaine de la Critique. Adama, his feature-length animation film released in October 2015, has been selected in many festivals (Chicago, San Sebastian, Annecy…) and is amongst the three animated features nominated at the European Films Awards 2015. He's currently writing two feature films and a TV show for Canal+.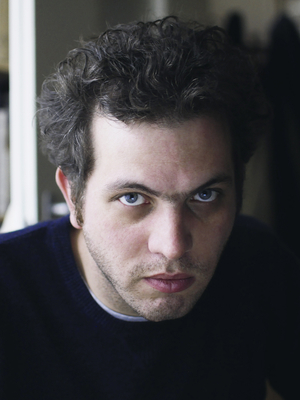 Matthieu Taponier
Script consultant and scriptwriter
Born in 1982, Matthieu Taponier is a Franco-American script consultant, screenwriter and film editor. After studying Modern Literature in Paris, he completed a MFA in filmmaking at New York University's Tisch School of the Arts. He was trained as a story editor by the TorinoFilmLab Script&Pitch program in 2013 and has been tutoring since in workshops such as Next Step, Biennale College - Cinema, and Le Groupe Ouest's Cross-Chanel Film Lab. He collaborated both as a script consultant and film editor on Son of Saul by László Nemes (Cannes Film Festival 2015 Grand Prix, 2016 Oscar for Best Foreign Language Film). He is currently working as a screenwriter and film editor on László Nemes' new project, to be shot in 2017.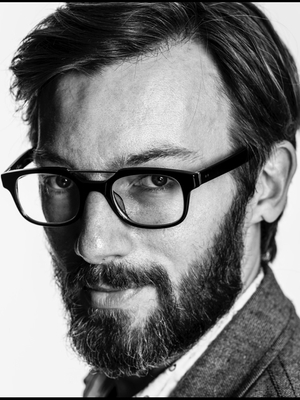 Fabien Gaffez
Critic and festival programmer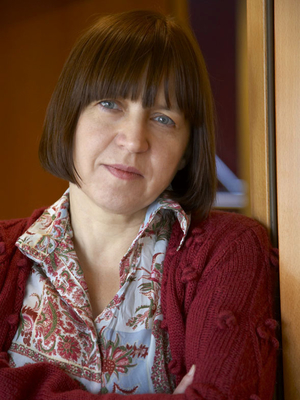 Ewa Puszczynska
Producer
Ewa was born and raised in Lodz in Poland. She started her professional life working for one of the most famous Polish puppet theatres, Arlekin, as a literature researcher, playwright, editor and advisor. In 1993, she translated In my Grandmother's Purse by Eric Bass, an American puppeteer, and was an assistant director to Eric when he was directing his play in Arlekin. Since 1995, she has been working for Opus Film, an independent film production company in Poland and has been managing project development and execution since. Ewa was producing David Lynch's photo sessions in Poland and was line producer of the Polish part of his Inland Empire. She is a speaker at the Film School in Lodz and the Andrzej Wajda Film School in Warsaw, at the MAIA and SOFA workshops. She is a Member of PFA and EFA. Her very recent credits as a producer are: Ida, written and directed by Pawel Pawlikowski, The Congress written and directed by Ari Folman, Aglaja, written and directed by Krisztina Deak and King of Devil's Island directed by Marius Holst.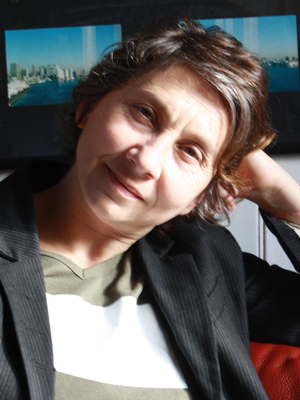 Virginie Devesa
Sales agent
Virginie made her first foray into Cinema in Kiev in Ukraine, where she was part of the team organising the Molodist Film Festival. Back in France, she has worked for three years at Celluloid Dreams. She was then hired by the French Embassy in Moscow to organise with Unifrance the French Film Festival in Moscow. She then studied film production at the CEFPF in Paris and worked for Urban Distribution. Her experiences have led her to the creation of her own sales label, Alpha Violet with Keiko Funato. Alpha Violet catalogue includes Aquí y Allá by Antonio Méndez Esparza (2012 Nespresso Grand Prize), The Tribe by Myroslav Slaboshpytskiy (2014 Nespresso Grand Prize and France 4 Visionary Award) or more recently A Yellow Birdby K. Rajagopal. She has recently created Alpha Violet production to coproduce Myroslav Slaboshpytskiy's second feature film Luxembourg.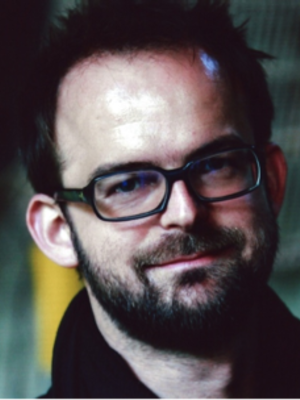 Geoffroy Grison
Producer and scriptwriter
After a Masters degree in classical Greek poetry and an early experience as a stage actor, Geoffroy started working for Arte TV with Pierre Chevalier, as his script adviser. He went on to begin his career as a producer with Raphael Nadjari, with whom he produced five films: The Shade (1999), I Am Josh Polonski's Brother (2001), Apartment #5C (2002), Avanim (2004) and Tehilim (2007) selected three times at the Cannes Film Festival, twice at the Berlinale and acclaimed by critics. Grison went on to discover emerging auteurs from France and abroad, producing the directorial debuts of filmmakers such as Laurent de Bartillat, Rodolphe Tissot, or Bulgarian contemporary artist Konstantin Bojanov (Avé – Semaine de la critique 2011). In 2013, he wrote his first script with Raphael Nadjari, A Strange Course of Events, which was selected for the 2013 Directors' Fortnight. He has participated in several funding commissions for the French National Film Centre (CNC). He currently serves as commission member of the Strasbourg City Film Fund (France) and SSA/Suissimage Creative Development Fund in Lausanne (Switzerland).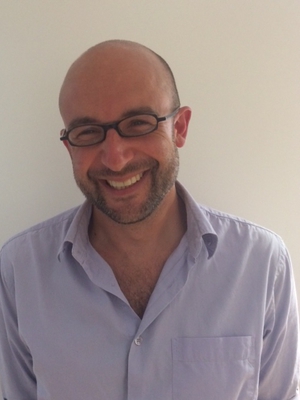 Thomas Pibarot
Distributor
After a first carrier in TV (TPS CINEMA as an intern, developing, programming and buying feature films for 7 Tv movie channels, and four years as Head of Acquisitions for Cinema), he then joined the cinema distribution with Bac Films in 2007 to work in acquisitions. When Jean Labadie left the company, he joined him in launching Le Pacte, a new Distribution, International sales and Coproduction company. He's been Head of Acquisitions ever since. Le Pacte's latest credits as a distributor include Hippocrates by Thomas Lilti, Our Little Sisterby Hirokazu Kore-eda, Timbuktu by Abderrahmane Sissako, and as a coproducer, Only Lovers Left Alive by Jim Jarmusch, Tale of Tales by Matteo Garrone and Mia Madre by Nanni Moretti.