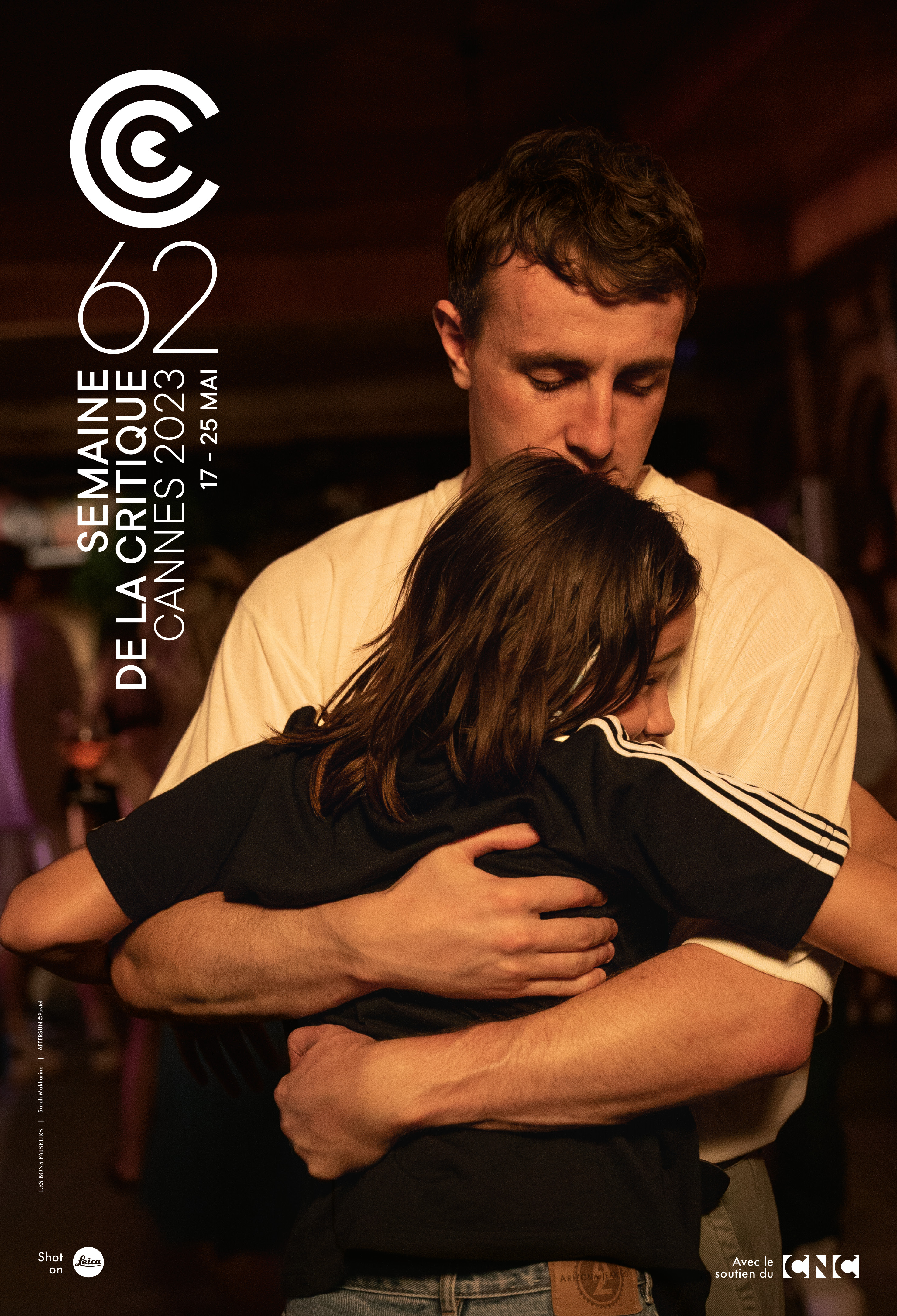 Scottish director Charlotte Wells' first feature, AFTERSUN, was discovered last year at La Semaine de la Critique, and has since found phenomenal success, moving audiences throughout the world.
Photographer and artist Sarah Makharine captures a warm embrace between the protagonists, Paul Mescal and Frankie Corio. A moment out of time, intimate and graceful, a simple gesture that envelops and reassures. Both a discovery and an encounter: two stunning actors meet across generations, revealing their potent and subtle interpretations of the film's familiar - and yet novel - images.
For the last 62 years, La Semaine de la Critique has been sharing its love of filmmaking, revealing the future of cinema by supporting short-film and feature-film directors as they offer us fresh outlooks and thrills each and every year.
« While Aftersun's reception may make its selection last year easy to take for granted with hindsight, the truth is that the Semaine programming team took a huge chance on our film. As I look at this year's poster, at the image of Paul and Frankie taken by our photographer and collaborator Sarah Makharine, I feel immense pride — pride for what we felt in the Miramar Theatre when the credits rolled at 1pm on May 21st, catalysing a remarkable year; pride for having had the chance to premiere my first feature film in the selection of La Semaine de la Critique. I feel profound gratitude toward Ava and the team for the opportunity they gave us to share the film with audiences for the first time and for this gift of choosing an image from our set to represent this year's edition.»
La Semaine de la Critique - the parallel selection dedicated to first and second films - will take place in Cannes between the 17 and 25 of May to share with you all the emotions cinema can provide!
---
---
Press office:
Dany de Seille - Press Agent
dany@deseille.info
Communication:
Robin Pierre - In charge of Communication
r.pierre@semainedelacritique.com
---
#SDLC2023


Follow us on