President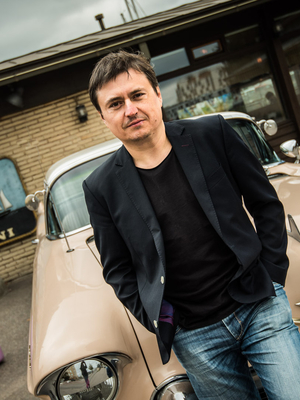 Cristian Mungiu
Romanian director, whose remarkable career is closely tied to the Cannes Film Festival. Throughout his 5 feature films, a majority of which premiered in Cannes, Cristian Mungiu has crafted a body of work rooted in his country's History.
Cristian Mungiu studied foreign languages and literature at the University of Iași, his hometown. He also worked there as a teacher, a photographer and a journalist for newspapers, radio and TV before moving to Bucharest where he studied filmmaking. During this period, he worked for several foreign production companies. He made several short films before directing his first feature film, Occident. It premiered at the Directors' Fortnight in 2002 and was a hit in Romania. In 2007, his second feature, 4 Months, 3 Weeks, 2 Days won the Palme d'Or. It later won several awards for Best Picture from various international associations of film critics. It also won the European Film Academy awards for Best Film and Best Director. He returned to Cannes in 2009 as the screenwriter, producer and co-director of the collective episodic film Tales from the Golden Age. In 2012, his film Beyond the Hills won the awards for Best Screenplay and Best Actresses for the two female leads at the Cannes Film Festival. Graduation premièred in Cannes in 2016 and won the award for Best Director. He is the cofounder of the production company Mobra Films, with which he has produced several features films and series. He is also committed to supporting the screening of arthouse films in Romania, organising several film festivals, traveling cinemas, selling and distributing independent films.
Jury members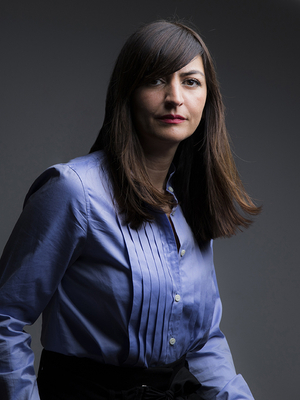 Didar Domehri
Producer, among others, of Paulina by Santiago Mitre (Nespresso Grand Prize 2015)
Didar Domehri founded the production company Maneki Films and the label Full House in 2009. She is currently vice-president of Unifrance's Feature Film commission, member of the Union of Independent Producers (SPI) and group leader for the European Producer workshop EAVE. Among others, she has produced features films by Wang Xiaoshuai (11 Fleurs, TIFF & San Sebastian 2011), Elia Suleiman, Pablo Trapero (Elefante Blanco, Un Certain Regard, 2012 ), Eva Husson (Bang Gang, une histoire d'amour moderne, TIFF 2015 ; Les Filles du Soleil, Competition Cannes 2018), Santiago Mitre (Paulina, Grand Prix Semaine de la Critique Cannes 2015 ; El Presidente, Un Certain Regard Cannes 2017 ; Petite Fleur), or João Paulo Miranda (Memory House, Cannes 2020 Label).
Copyright photo : Géraldine Arestea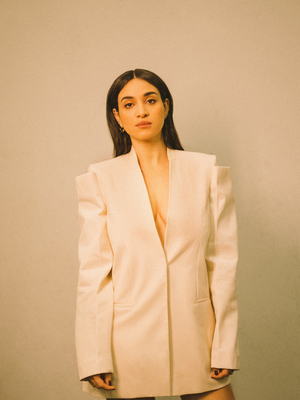 Camélia Jordana
Actress, writer, music composer and performer and 2018 César for Best Female Newcomer
Camélia Jordana started her film career in 2013 in The Stroller Strategy alongside Raphaël Personnaz and Charlotte Le Bon. The following year, she was in Bird People, directed by Pascale Ferran and selected for Un Certain Regard. She then took part in several comedies where she was brilliant (I'm All Yours, Some Like it Veiled, Chacun pour Tous…) and was cast in Yvan Attal's Le Brio (for which she won the César for Best Female Newcomer), Caroline Fourest's Soeurs d'armes and Curiosa by Lou Jeunet. In 2020, she stared in Night Ride by Noémie Saglio and The Things We Say, The Things We Do (Cannes 2020 Label – a César nomination for Best Actress) by Emmanuel Mouret.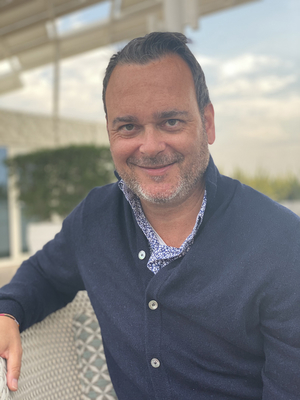 Michel Merkt
Consultant and producer of, among others, You deserve a lover by Hafsia Herzi (in special screening Semaine de la Critique 2019)
Member of the Academy of Motion Picture Arts and Science, Knight of the French Order for Arts and Letters and Knight of the Monaco Order of Cultural Merit, Michel Merit was interning as a journalist at Canal+ Belgique and writing the reviews of Journal des Sorties, when he took part in his first Cannes Film Festival in 1999. Over 100 films later and after winning the Variety Creative Producer Award and the Golden Leopard, the Best Independent Producer Award 'Raimondo Rezzonico' Award, he stopped working in production in 2019 to become a consultant for festivals as well as public and private entities. Among the films he participated in, let's list: Maps to the stars by David Cronenberg, Elle by Paul Verhoeven, The sisters brothers by Jacques Audiard and The Death and Life of John F. Donovan by Xavier Dolan. Michel participated in La Semaine de la Critique with Chloé Sévigny's short film Kitty, David Chou's Diamond Island and Olivier Laxe's Mimosas, winner of the 2016 Nespresso Grand Prize.
Karel Och
Artistic director of the Karlovy Vary International Film Festival and member of the FIPRESCI
Karlovy Vary IFF's artistic director Karel Och (b. 1974) graduated in film history and theory at Prague's Charles University. Since 2001 he has worked for the Karlovy Vary IFF, the key film event in the Central and Eastern Europe as a member of the selection committee, also in charge of the documentary program and the tributes & retrospectives. In 2010 Och was appointed festival's artistic director. He is a member of the European Film Academy as well as the Czech Film and Television Academy, and since 2014 he has been working as a tutor of the Venice Days jury and has worked in 2014 – 2020 as a member of the commission at the Netherlands Film Fund supporting the development of projects in the international context. In 2018, Och has been invited to join the Art Committee of Prague's FAMU, one of world's oldest and most prestigious film academies.