President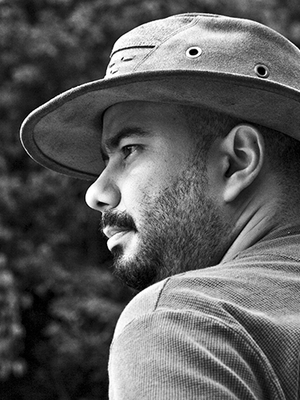 Ciro Guerra
Colombia
Ciro Guerra's work throughout his 4 short films and 4 features is very personal; it conveys a new outlook on Colombia, witnessing a generation whose express will is to, once again, claim ownership of living spaces. "We grew up as prisoners of cities. Deeply violent, dangerous, poor cities with rampant inequalities. The current generation tries to return to these abandoned spaces and find in them a real identity." After a first film in black and white, La sombra del caminante (Wandering Shadows) impactful by its dreamlike texture, Ciro Guerra was selected by Un Certain Regard at Cannes in 2009 for his second feature Los viajes del viento (The Wind Journeys): " A journey towards the beginning, the spirit, our soul". His third feature El abrazo de la serpiente (Embrace of the Serpent) is a sensorial experiment in which the filmmaker sets up a dialogue between different cultures. The film won the Directors' Fortnight Art Cinema Award in 2015 and it was the first Colombian film nominated for an Oscar for Best Foreign Film. Pajaros de Verano (Birds of Passage), a cosmic tale on the inception of drug cartels in the Guajira desert was screened as the opening film of the Directors' Fortnight in 2018. Ciro Guerra is currently in post-production of his fifth feature, an adaptation of de J.M Coetzee's Waiting for the Barbarians starring Johnny Depp, Mark Rylance and Robert Pattinson.
Jury members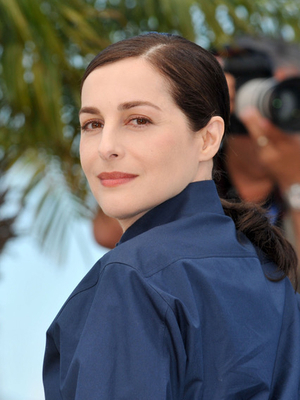 Amira Casar
France, United Kingdom
Multidisciplinary and multilingual European actress, born and raised between France and England, having trained at the Conservatoire National d'Art Dramatique in Paris, Amira Casar acts for the stage and the screen - both in films and TV - and on the radio. She has competed at the Festival 7 times and attended La Semaine de la Critique in 2002 with Claude Duty's Hypnotized and Hysterical (Hairstylist Wanted). She has acted in over sixty films by avant-garde filmmakers such as Catherine Breillat (Anatomy of Hell), Brothers Quay (The Piano Tuner of Earthquakes), the Larrieu brothers (To Paint of Make Love), Sophie Calle, Werner Schroeter, Bertrand Bonnello, Julian Schnabel, Carlos Saura, Tony Gatlif, Arnaud des Pallières, Rebecca Zlotowski… In 2018, she was in Luca Guadagnino's Call Me By Your Name, which won the Oscar for Best Screenplay. On stage she has recently played in Hedda Gabbler, Jeanne au bûcher with the London Symphony Orchestra at the Barbican Centre, Wallace Shauwn's Aunt Dan and Lemon at London's Almeida Theater, Olivier Py's Les enfants de Saturne and, in 2018, in Three Sisters by Simon Stone at the Théâtre National de l'Odéon. On TV, La Femme qui pleure au chapeau rouge and the series Versailles. She was awarded the Charles Cros Academy Prize for the audiobook version of Alice Munro's Too Much Happiness and was made chevalier de l'Ordre des Arts et des Lettres.
© Photo : Stéphane Cardinale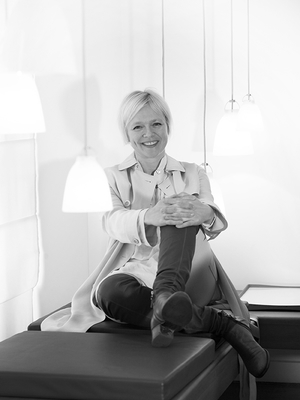 Marianne Slot
France, Denmark
Marianne Slot created her company Slot Machine in Paris in 1993, convinced that only in Paris would she have the means to produce high-standard international indie films. For over 25 years her filmography has been a testament to her keen insight: Lucrecia Martel, Bent Hamer, Malgoska Szumowka, Paz Encina, Lisandro Alonso, Emma Dante, Marian Crisan, Juliette Gracias, Yeşim Ustaoğlu, Sergei Loznitsa, Naomi Kawase and Benedikt Erlingsson whose feature film Woman at War was part of last year's La Semaine de la Critique competition. She has also co-produced all Lars von Trier's films since Breaking the Waves (1995) up to The House that Jack Built (2018). Thanks to her expertise in international indie films, she was appointed President of the CNC's World Cinema Support between 2013 and 2015.
© Photo: Laurent Campus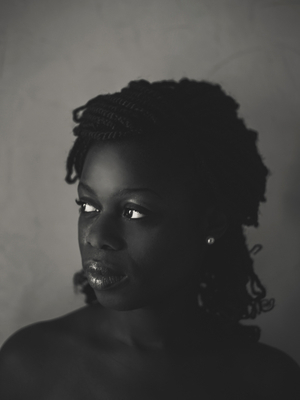 Djia Mambu
Belgium, The Democratic Republic of the Congo
Djia Mambu is a Belgian-Congolese film journalist and critic. She has worked for Radio Canada and now contributes to several publications including Africultures, Africiné and the Awotele magazine of TV5 Monde's Africa news broadcast. Djia is a member of the French-speaking Young Creators' Fund commission (Fonds Jeune Création Francophone) and part of the French-Speaking Film Awards jury (Trophées francophones de Cinéma). She is in charge of programming at the Congo International Film Festival (CIFF) in Goma, Democratic Republic of Congo, and of distribution at Maziwa Makuu Films in the Great Lakes region. A member of the African Federation of Film Critics (FACC), she is in charge of the African Department of the International Federation of Film Critics (FIPRESCI). Author of the very noticed book Peau Noire, Médias Blancs (Black Skin, White Media) she published Étoiles jaunes sur fond bleu (Yellow stars on a blue background) in Créer en post-colonie 2010-2015 : Voix et dissidences belgo-congolaises, (Creating in post-colonial 2010-2015, Belgian-Congolese voices and dissidences) about the rise of Congolese actors and actresses from the Diaspora. In 2018, she founded VisuElles Film Festival, a film festival in Ottawa dedicated to women in films.
© Photo: Élise Ortiou Campion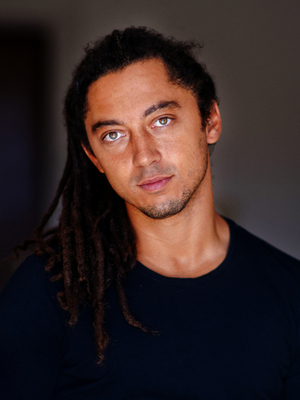 Jonas Carpignano
Italy, United States
Jonas Carpignano is an Italian - American Filmmaker based in southern Italy. After working for years in the film industry he began making his own short films and one of them, A Ciambra, won the Discovery Prize at La Semaine de la Critique in 2014. One year later he returned to La Semaine de la Critique with his first feature film Mediterranea which went on to win many awards including the Gotham Independent Film Award for breakthrough director. Mediterranea was also nominated for three Independent Spirit Awards. Jonas also took part in La Semaine de la Critique's Next Step where he worked on his second feature film A Ciambra. It was executive produced by Martin Scorsese and had its world premiere at the 2017 Cannes film festival - Directors' Fortnight, where it received the Europa Cinema Label prize for best European film. A Ciambra was chosen to represent Italy for best foreign film at the 2018 Academy Awards. The film was also named the best Italian Film of 2017 by the National Union of Italian Film Critics (SNCCI) and Jonas received the prestigious David di Donatello for best director, the Italian equivalent to the Oscars.
© Photo : Isabella Torre