Bettina and Marcus, a passionate couple, live in a canteen in the middle of a vast field with endless lines of pylons.
Marcus, trying to set up his own business, works as a foreman in the maintenance of these power-lines. Bettina, bored and longing for a better life, runs the canteen for the workingmen. Their nine-years-old daughter Tessa, wanders the industrial area, looking for bits and pieces to occupy her mind, skipping school whenever she can.
When Marcus hires a Hungarian engineer Szabolcs to become part of his company, their unconventional way of living takes a new turn. A tragic accident although will shatter everyone's pursuit of happiness.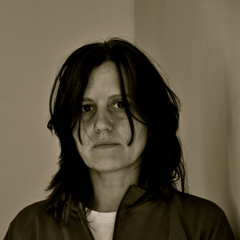 Director
See director