No wonder Trail, a little industrial town, is breathing a poisonous air : its chimney stalks endlessly blow off gigantic puffs of smoke so high and thick you no longer can see the mountains behind.
Tim Midley lives in these hellish surroundings. He is a verifier of the toxicity of the smog-producing emissions from smelting works. He is also a devoted son. Tim is a timid bachelor whose whole life is dedicated to making his mother happy. She is a terrifying creature, always in need of more love. One night, his mother is taken to hospital, having breathed lethal gases. That night happens to be that of his disastrous encounter with Anita Newlove, a local strip-teaser weary of life. The excessive, seductive and overpowering Anita shamelessly takes over his mother's bed. Coveted and besieged by her, Tim is driven to despair. Then the grocer's wife comes in...
The grocer's wife, a stunning black and white black tale. "An existential love story that ends in smoke". according to its author.Jorge Luis is young, married and unemployed. He dreams of becoming a screenwri
and film director. During a film première one evening, he meets beautiful Sissy. That night he is 2: his best since just before, the director of the opening film has asked him to work on a story for hL~ ־ :In order to impress Sissy. whose husband is travelling, Jorge Luis introduces himself as a film direct looking for a non-professional actress. Sissy, who has dreamed ail her life of being "discovered' lively interested but prétends otherwise with the aim of finally "trapping" the young man. Her hier!: Nancy, a crazy woman in a permanent crisis of moral values, tormented because she awakens orj. sexual interest in men, is her best adviser. This is the beginning of a relationship where both Jor>: Luis and Sissy fall in love with the ghosts they hâve created in order to escape from the plain an: grey life they live.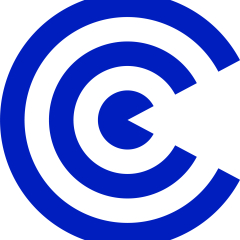 Director
See director