Colombian filmmaker Ciro Guerra is the Jury President of the 58th edition of La Semaine de la Critique. Throughout his 4 short films and 4 features, he has struck a very personal tone and his already remarkable career is a testament to his keen insight. It conveys a new outlook on Colombia, witnessing a generation whose express will is to, once again, claim ownership of living spaces. "We grew up as prisoners of cities. Deeply violent, dangerous, poor cities with rampant inequalities. The current generation tries to return to these abandoned spaces and find in them a real identity."

After a first film in black and white, La sombra del caminante (Wandering Shadows), impactful by its dreamlike texture, Ciro Guerra was selected by Un Certain Regard at Cannes in 2009 for his second feature Los viajes del viento (The Wind Journeys): "A journey towards the beginning, the spirit, our soul". His third feature El abrazo de la serpiente (Embrace of the Serpent) is a sensorial experiment in which the filmmaker sets ups a dialogue between different cultures. The film won the Directors' Fortnight Art Cinema Award in 2015 and it was the first Colombian film nominated for an Oscar for Best Foreign Film. Pajaros de Verano (Birds of Passage), a cosmic tale on the inception of drug cartels in the Guajira desert was screened as the opening film of the Directors Fortnight in 2018. Ciro Guerra is currently in post-production of his fifth feature, an adaptation of de J.M Coetzee's Waiting for the Barbarians starring Johnny Depp, Mark Rylance and Robert Pattinson.

The director will bestow La Semaine de la Critique's Nespresso Grand Prize for best feature, the Leitz Cine Discovery Prize for short film and the Louis Roederer Foundation Rising Star Award for best actor or actress. Along with him during this mission are the French-British actress Amira Casar - who came to La Semaine de la Critique with the delightful film Filles perdues, cheveux gras (Hypnotized and Hysterical - Hairstylist Wanted) - the French producer of Danish origin, Marianne Slot, co-producer of all Lars von Trier's films, and also Lucrecia Martel, Thomas Vinterberg, Sergei Loznitsa, Naomi Kawase and Benedikt Erlingsson, whose feature film Woman at War was part of last year's La Semaine de la Critique competition - the Congolese film journalist and critic Djia Mambu and the Italian screenwriter and director Jonas Carpignano, revealed at La Semaine de la Critique where he screened both his short film - A Ciambra- and his first feature - Mediterranea.
La Semaine de la Critique will take place between May 15th and 23rd.

The film selection of the 58th Semaine de la Critique will be unveiled on April 22th.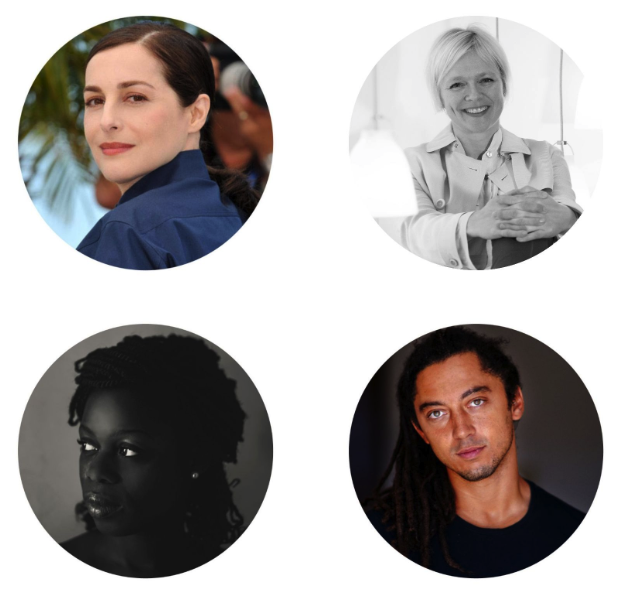 With the support of

#SDLC2019