They support us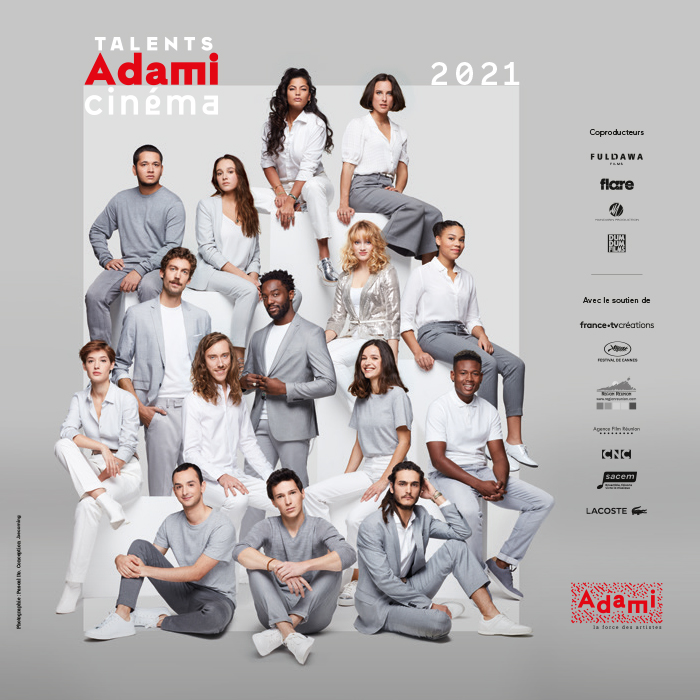 We are thrilled to be unveiling the films selected by Adami Film Talents!
For this 27th edition, shot in December 2019 on the Reunion Island, Adami once again entrusted experienced actors and actresses with its 5-film collection: Swann Arlaud, Camélia Jordana, Damien Bonnard and Alexis Manenti (together), Céline Sallette and Doria Tillier selected, cast and directed 15 young talents.
Beyond the exclusive screenings scheduled during the Cannes Film Festival, these actors and actresses will attend other main events: the Angoulême French-Speaking Film Festival, the TV Drama Festival in La Rochelle, the Premiers Plans Festival in Angers, the Series Mania Festival and the Clermont-Ferrand Short Film Festival. These are opportunities for Adami to help them meet film and TV professionals and build their network to further develop their career.
Over the 27 editions, this programme has supported 729 actresses and actors through 137 films and over 1000 film festival selections.
We are especially thrilled to be presenting to you this new, promising generation who has waited over a year to see these films become a reality. And we wish them great and lasting success.
The following films are part of the Talents Adami Cinema 2021 :
Title:

Zorey
Director :

Swann Arlaud


Adami Cinema Talents: Olenka Ilunga as Marie, Etienne Rey as Célian, Capucine Valmary as Laura.
Duration : 17mn34'



Title:

Zanaar
Directors :

Damien Bonnard & Alexis Manenti
Adami Cinema Talents : Alexandre Alberts as JM, Leo Mira as Aline, Nadia Tereszkiewicz as Katia.
Duration : 15mn57'



Title: Les Racines ardentes
Director : Camélia Jordana
Adami Cinema Talents : Naomi Diaz as Inaya, Yann Kidou as Ethan, Aymerick Moucouveia as Mathis.
Duration : 17mn23'



Title: L'Arche des canopées
Director: Céline Sallette
Talents Adami Cinéma : Arthur Jonzo as Paul, Emma Nicolas as Alice, Thomas Silberstein as Hyppolite
Duration : 16mn03'



Title: La Diagonale des fous
Director: Doria Tillier
Talents Adami Cinéma : Maël Besnard as Claude, Mely Bourjac as Daphné, Hugues Jourdain as Colin
Duration : 15mn53'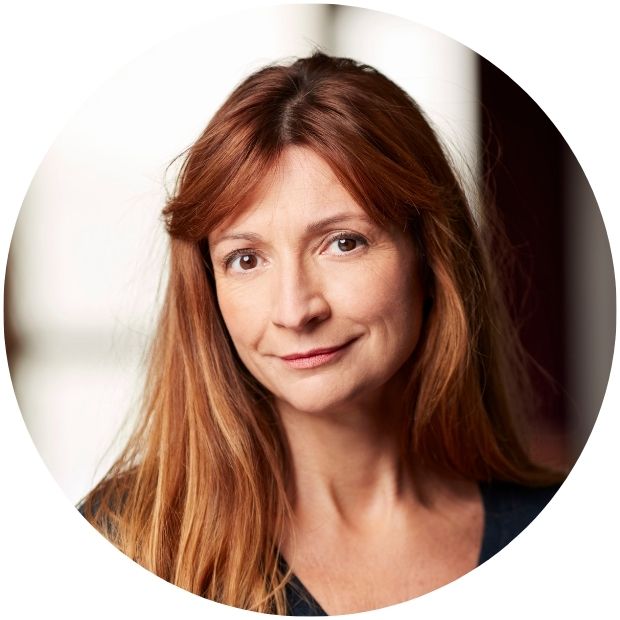 Anne Bouvier
President of the Administrative Council | Adami