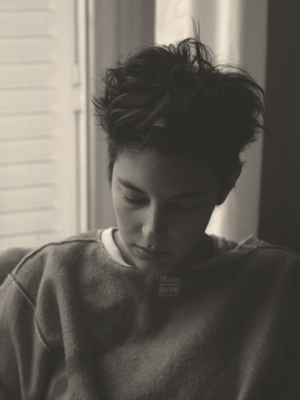 Marie Amachoukeli
Director and scriptwriter
Director and screenwriter, Marie Amachoukeli, trained at La Fémis. She wrote and directed Forbach, Grand Prize at the Clermont-Ferrand Short Film Festival, It's Free for Girls, César Award for Best short film and competed at the 48th edition of La Semaine de la Critique, Demolition Party, with Claire Burger. In 2014, she made her feature film debut with Party Girl in collaboration with Samuel Theis and Claire Burger. The film won the Caméra d'Or at the Cannes Film Festival and several awards at film festivals around the world. In 2016, she finished I Want Pluto to Be a Planet Again, an animation film made with Vladimir Mavounia-Kouka, which competed at the 2018 César Awards. In 2020, she wrote the script for Franco Lolli's Litigante, which opened the 2019 edition of La Semaine de la Critique in Cannes. The same year, she finished Hypno, an installation artwork devised for the Paris Opéra's Troisième Scène virtual stage, along with Flavien Berger. As a consultant, she's worked with Clément Cogitore, Julia Ducournau, Guillaume Gouix and takes part in various international screenwriting workshops, such as Next Step and the Atlas Workshops.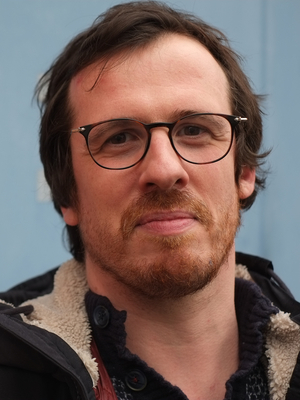 Philippe Barrière
Scriptwriter & script consultant
Born in 1978, Philippe Barrière has a Masters in philosophy and formal logic at La Sorbonne University. Script consulting is a way for him to combine his interest for analysis and his passion for cinema. Over the past years, Philippe Barrière has had several relevant experiences in the field of script consulting such as head of the development for Mille et une Productions or, since 2010, as an independent script consultant. He works for several script development workshops, such as La Scénaristerie, Full Circle Lab, Cannes Talent Unlimited and Le Groupe Ouest.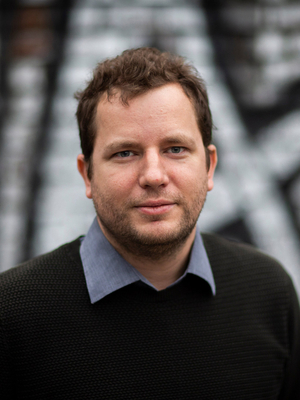 Matthieu Darras
Labs & residencies Director
Matthieu Darras leads and has created several programs of film/talent development and consultancy, active worldwide: The First Cut Lab, the Pop Up Film Residency, and the Full Circle Lab. Previously, he founded & directed the European Network of Young Cinema NISI MASA, wrote for the film magazine Positif for fifteen years, and was the artistic director of the TorinoFilmLab until 2018. Matthieu Darras worked for major film festivals in Europe: as member of the feature film selection committee for La Semaine de la Critique, as consultant for the Venice Film Festival, and as delegate for the San Sebastian Film Festival. He has also held the position of Artistic Directof of Bratislava Film Festival.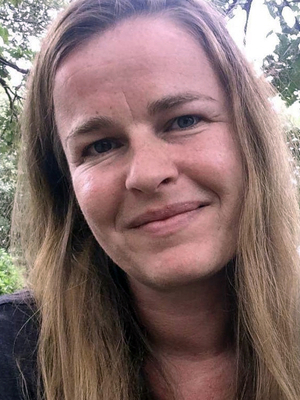 Gabrielle Dumon
Producer
Born in 1976 in Marseille, Gabrielle grew up in Sweden and Germany. In 2001, she started working at ACE, a unique European network of producers providing tailor-made funding and development support services. Working with top European producers, she acted as an international development consultant and matchmaker for the film industry and a number of festivals. During her 7 years at ACE, she worked with nearly 130 producers on over 400 feature film projects. In 2008, she joined producer Bertrand Faivre at Le Bureau in Paris. Made a partner in 2011, Gabrielle has been developing and producing her own projects for Le Bureau since 2014, such as Tramontane (Semaine de la Critique 2016), Sollers Point (San Sebastian 2017), Digger (Berlin Panorama 2020) or After Love (Semaine de la Critique 2020).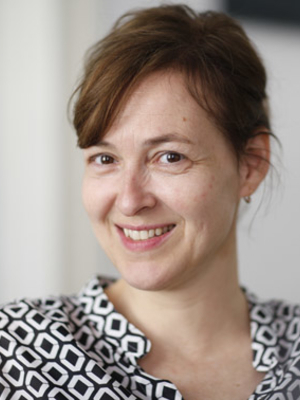 Britta Krause
Director and script consultant
Britta Krause is a script consultant and director based in Berlin. A graduate of the London Film School she has been working as a tutor with emerging screenwriter/directors most recently for Filmuniversität Babelsberg, Attagirl 2021 and the Doha Film Institute. She was a script editor trainee at TorinoFilmLab in 2012 before joining the lab again in 2018 as trainer for FeatureLab. Britta is currently teaching Script Development Strategies at Filmakademie Ludwigsburg to students of the International Producing program as well as directing commercials and working one on one with writers and directors from all over Europe and the Middle East.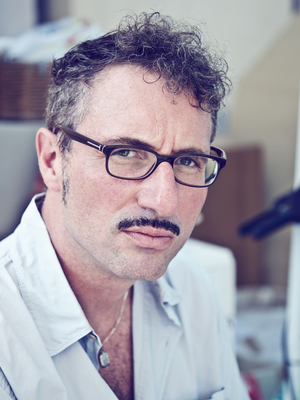 Antonio Piazza
Director and script writer
Antonio Piazza is a Sicilian writer and director, working with Fabio Grassadonia in an award-winning filmmaking duo. Their second feature film Sicilian Ghost Story opened the 2017 Semaine de la Critique and secured distribution in many countries. They then won the prestigious Sundance Institute Global Filmmaking Award, which honours "emerging directors who possess the originality, talent and vision to be celebrated as the future of world cinema". Sicilian Ghost Story won the Nastro d'Argento for Best Cinematography and for Best Production Design and won several awards in different festivals. At the David di Donatello Awards 2018 the film got four nominations and Fabio and Antonio were given the David di Donatello for the Best Adapted Script. Their first feature film Salvo premiered at the 2013 Semaine de la Critique, winning two prizes, the Nespresso Grand Prize and the France 4 Visionary Award.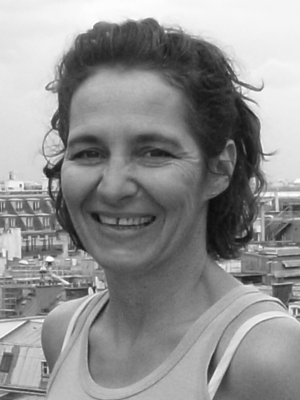 Carole Baraton
International Sales | Charades
Carole Baraton spent 15 years at Wild Bunch and spearheaded international sales on a raft of prestige auteur films such as Cannes' Palme d'Or winning I, Daniel Blake and Blue Is the Warmest Color, as well as The Artist and March of the Penguins. Carole Baraton also successfully launched the TV department of Wild Bunch, which kicked off with Medici: The Masters of Florence. In January 2017, following successful tenure as head and VPs of International Sales at Wild Bunch, Carole founded Charades, a dynamic sales and co-production
company, with Yohann Comte, Pierre Mazars and Constantin Briest. where she piloted sales on films such as Diamantino, I Lost my Body or Rien à foutre (Zero Fucks Given), which all premiered at La Semaine de la Critique. She also coproduced Swallow (Tribeca) and The World To Come (Venice Competition).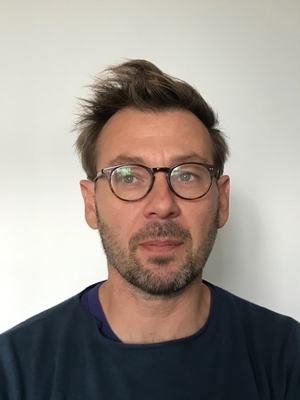 Grégory Gajos
Distribution | Ad Vitam
Grégory Gajos has been the acquisitions director at Ad Vitam Distribution since it was created in 2000. The team discovered several filmmakers at the beginning of their career, such as Jia Zhang Ke, Lucrecia Martel and Sébastien Lifshitz. For twenty years, Ad Vitam has strived to foster free, novel endeavours, keeping filmmakers' outlook and personality front and center in choosing their films. Ad Vitam has been the distributor of directors such as Jeff Nichols, Claire Denis, André Téchiné, the Safdie brothers, Hou Hsio Hsien, Michel Franco, Christophe Honoré, etc. Moreover, over the last few years, Ad Vitam has created a production department, which works with filmmakers such as Marco Bellochio, Alice Rohrwacher and Valeria Bruni Tedeshi.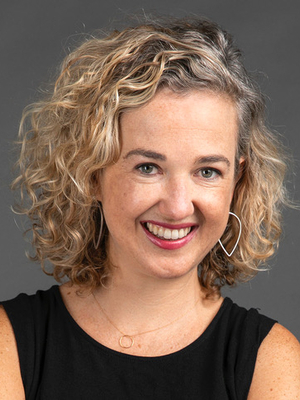 Agathe Valentin
International Sales
Agathe Valentin has a track record of more than 15 years in sales. She was head of sales at Films du Losange for 8 years, selling among other titles, The White Ribbon (Palme d'or, 2009) and Amour by Michael Haneke (Palme d'or 2012, Best Foreign picture, Oscar 2013). She joined Pyramide in 2015 and worked on many first features including The Wound by John Trengove (Sundance 2017), Bloody Milk by Hubert Charuel (La Semaine de la Critique 2016). In 2018, she co-founded with Bérénice Vincent and Laure Parleani, Totem Films, a sales and production company. In 2021, they sold Compartment n°6 by Juho Kuosmanen (Grand Prix, Cannes 2021) all over the world.