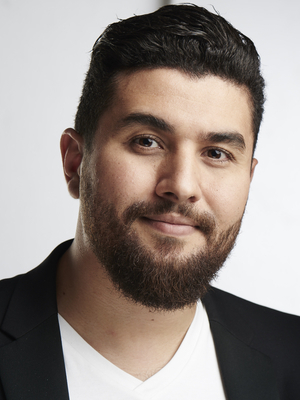 Amine Bouhafa
MASTERCLASS
Born in 1986, French-Tunisian Composer Amine Bouhafa began to play the piano at the tender age of three. A few years later, he was offered a place at the National Music Conservatoire in Tunis from which he graduated at the age of twelve. He quickly embarked on a career as a pianist and arranger, and composed his first score for a short film. Bouhafa gained more experience by working on a number of series and feature films and joined the Conservatoire de Paris (CRR) to study Harmony and Orchestration.
Drawing on his bi-cultural background, Amine Bouhafa developed his own personal style, whilst avoiding the usual clichés of Orientalism. As a result of the quality of his compositions and the originality of his style, he was chosen by producer Sylvie Pialat and Mauritanian director Abderrahmane Sissako to compose the score for Timbuktu. In 2015, the film was honoured with, among other distinctions, no less than seven Cesar Awards, including one for Best Original Music. This score also earned Amine Bouhafa the Special Award France Musique – SACEM 2015.
For this occasion, he was invited to put together a concert piece for the Philarmonic Orchestra of Radio France. His symphonic suite Tolérances & Interdits created one year later met with general acclaim from the general public, as well as professionals and critics.
In 2017, Amine Bouhafa composed the score for Beauty and the Dogs by Kaouther Ben Hania, which was screened at the Cannes Film Festival as part of the official selection of Un Certain Regard, and received the Best Sound Creation Award. Furthermore, he wrote the score for Looking for Oum Kulthum, a film by Shirin Neshat screened at the 74th Venice Mostra.
Masterclass moderated by Hubert Charrier.
Hubert Charrier is the creator of La Grande Évasion, a webradio station entirely dedicated to film soundtracks.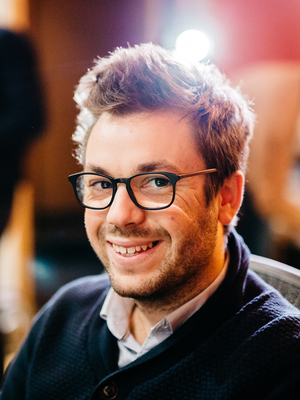 Valentin Hadjadj
After training at the Music Conservatoire in Lyon, Valentin gained professional experience that led him to collaborate with the likes of Pink Martini and Gérard Corbiau, and compose the score for the feature film Avril et le Monde Truqué, which was nominated at the César and took home an award at the Annecy film festival in 2015. Since then, he has tried to remain as eclectic as possible by working with different formats: feature films, series, TV films, documentaries, dance, etc... Valentin has always strived for originality whatever the medium. He was nominated for a France Musique/Sacem 2016 award and won the best music prize at the Lisbon festival, the award for best composer at the World Soundtrack Awards and the award for best 2016 UCMF Young Talent composer.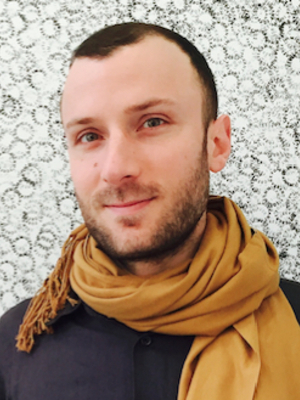 Wissam Hojeij
Wissam Hojeij was born in Lebanon. He studied music theory and classical guitar at the conservatoire for 10 years in Beyrouth first and later in France. He then became a composer and multi-instrumentalist with pop and electro bands and wrote his first scores for student films. His subsequent experience as an assistant curator at the Cité de la musique (now Philharmonie de Paris) for the John Lennon, Miles Davis and Georges Brassens exhibitions helped him get acquainted with world music archives and musicians. Alongside this, he developed his composition expertise before focusing purely on film music, the field he has now been working in for years. He has composed music for fiction, documentaries and both short and feature films.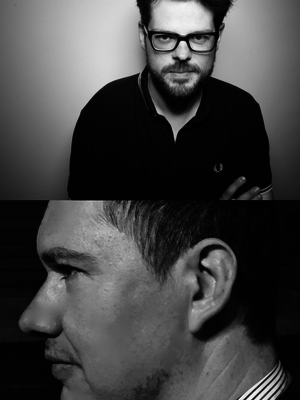 Benjamin Morando & Benoît de Villeneuve
They worked together and separately with contemporary artists (Camille Henrot, Xavier Veilhan), comic book illustrators (Christophe Blain) and singers (Jarvis Cocker and Barbara Carlotti). They have each released albums under the names Discodeine, Octet, Villeneuve and Team Ghost. After a number of short films, they wrote the music for Nicolas Pariser's feature film Le Grand Jeu (The Great Game, 2015 Louis Delluc award for best first feature), starring André Dussollier, Clémence Poésy and Melvil Poupaud. Their music combines electronic and acoustic styles and they are particularly fond of the work of composers like Johann Johannsson and Mica Levi.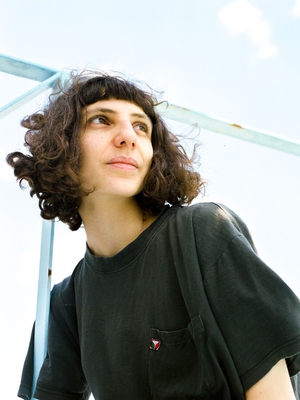 Anna Muchin aka Scarlett O'Hanna
Half-French and half-Greek, Anna Muchin, aka Scarlett O'Hanna, grew up in Toulouse listening to The Police, David Bowie, Leonard Cohen, Charles Trenet and Chopin. After her very first EP Wasted? (WM Recordings), she formed Cobson (2004-2011), a Montpellier-based trio. After 7 years, she started to write and perform as a solo artist and was noticed with her first solo EP Cheap Bling Bling. She opened for Scout Niblett, Emily Jane White and Laura Veirs and recorded the album Impostor with Rudy Coclet. Her third album Romance Floats featuring songs Thieves and Dramamine was released in 2014 (Cargo/Moorworks). Scarlett O'Hanna has also collaborated with artists like Nate Kinsella, aka Birthmark, Sam Genders and his project Diagrams and Peter Silberman from The Antlers. Other contributions led to her writing and composing for dance, fashion and cinema.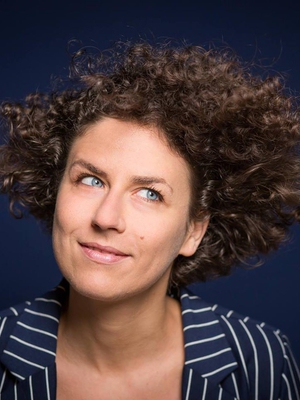 Julie Roué
Julie trained in sound engineering at the ENS Louis Lumière et became interested in all forms of sound design and composing. Having learnt to play the piano, the guitar, the Irish bagpipes and to sing, it is through her experience composing music for student films that she discovered a real interest in film music. She then completed her training in harmony and orchestration and since then, she has worked in sound editing and film music composition, either as part of a group (web videos with the Tympanistan collective) or solo for short films and, more recently, for features, including Jeune Femme (Montparnasse Bienvenüe, Caméra d'or 2017), Léonor Serraille's first feature, and Damien Manivel's Le Parc. Her scores are inspired by all sorts of genres, from orchestral to lyrical, experimental to electro. She also developed a solo electropop project under the name About Luke and an electroclash project, as part of a duo, called Carte Contact.