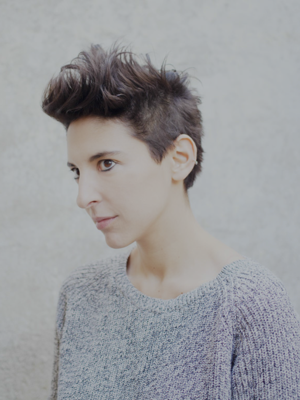 Marie Amachoukeli
Director and scriptwriter
Filmmaker and scriptwriter Marie Amachoukeli studied at the prestigious Femis film school in Paris. She wrote and co-directed Forbach, which won the Clermont-Ferrand Grand Prize, the César-winning short It's Free For Girls (C'est Gratuit Pour Les Filles), in competition at the 48th Semaine de la Critique, and Demolition Party with Claire Burger, before directing her first feature Party Girl, with Samuel Theis joining the duo. The film won the Camera d'Or in Cannes and a number of international awards. In 2017, she works with Vladimir Mavounia Kouka on the short film I want Pluto to be a planet again, a black and white cartoon, part of the Canal+ collection and nominated for César 2018. She has co-written the script of Vincent Mariette's Les Fauves, currently in postproduction.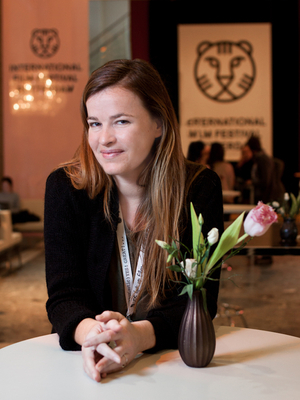 Gabrielle Dumon
Producer
Born in 1976 in Marseille, Gabrielle grew up in Sweden and Germany. In 2001, she started working at ACE, a unique European network of producers providing tailor-made funding and development support services. Working with top European producers, she acted as an international development consultant and matchmaker for the film industry and a number of festivals. During her 7 years at ACE, she worked with nearly 130 producers on over 400 feature film projects. In 2008, she joined producer Bertrand Faivre at Le Bureau in Paris, where she has acted as development, coproduction and post-production supervisor. Made a partner in 2011, Gabrielle has been developing and producing her own projects for Le Bureau since 2013, such as Tramontane in 2016, selected at the 55th Semaine de la Critique.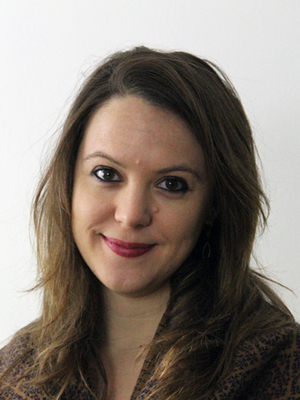 Nadja Dumouchel
Script consultant
Nadja Dumouchel is currently working as a script consultant for various film labs, such as Next Step, Realness, the Nisi Masa European Short Pitch and TorinoFilmLab. She is also working with various filmmakers and producers around the world on the development of their feature films and writing a documentary series on art history for ARTE. Prior to that, she had been working in international feature film development at ARTE and trained as a story editor at TorinoFilmLab. She is a co-founder and script consultant at "La Scénaristerie", a development platform for screenwriters in Paris, where she supports authors with "on spec" feature film projects.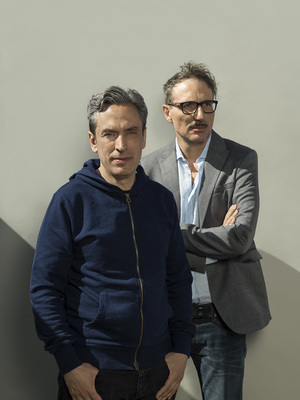 Fabio Grassadonia & Antonio Piazza
Directors and scriptwriters
Filmmakers Antonio Piazza and Fabio Grassadonia are both from Sicily. Their first feature film Salvo premiered at the 2013 Semaine de la Critique winning both top prizes: the Nespresso Grand Prix and the France 4 Visionary Award. The film secured distribution in about 25 countries and subsequently received several more awards. They both started their filmmaking career in 2010 by co-writing and directing their debut Rita, one of Italy's most successful shorts. They often work as script advisors, collaborating on workshops, such as Next Step, Berlinale Residency, Locarno Open Doors, Nisi Masa ESP. They are affiliate professors at the University of Malta, where they teach as part of the Master's in Film Studies. In 2017, they returned to Cannes with Sicilian Ghost Story, which opened the 56th edition of La Semaine de la Critique.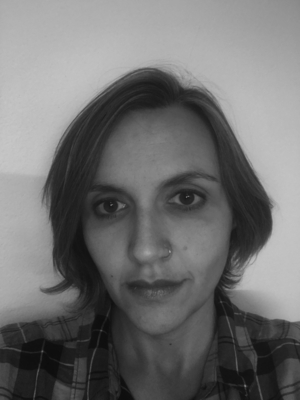 Olga Lamontanara
TorinoFilmLab
After studying cultural management at Bocconi University in Milan, Olga started her career in the Planning & Development Dept. of the Brooklyn Academy of Music – BAM in New York. Between 2006 and 2009, she was Head of Special Projects at Scuola Holden in Turin and in 2011 she co-founded the Bari Queer Festival. In 2008, she joined the newly created TorinoFilmLab, where she has been Head of Communications since 2013. She also manages TFL's partnerships with several festivals, film institutions & organisations. Olga is based in Zurich (Switzerland), where she collaborates with emerging filmmakers and producers on training initiatives and film promotion.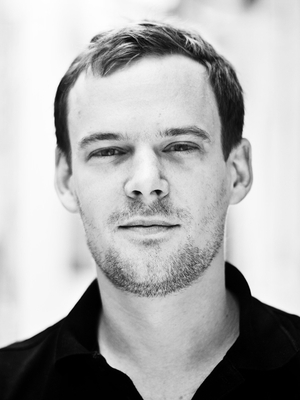 Mathieu Robinet
Distributor and sales agent
Mathieu Robinet graduated from HEC, where he specialised in Media Management. He spent three years in London working for Future Films. In 2007, Mathieu joined MK2 in Paris to handle the business affairs and development of the production team. He worked on several major feature films like La Vénus Noire (Abdellatif Kechiche) and L'Heure d'Été (Olivier Assayas) overseeing all aspects of day to day production and film financing. From 2007 to 2012, Mathieu grew as a major sales agent in France, working for Funny Balloons and then Bac Films. In 2013, Mathieu was appointed CEO of Bac Films. He now oversees all activities of the company. Mathieu's efforts turned the company into a major player of the independent film world, culminating with the acquisitions of The Square (Ruben Ostlund, 2017 Cannes Film Festival Palme d'Or). Bac Films is now nurturing up and coming filmmakers (Léa Mysius, Mohammed Ben Attia) as well as accompanying recognised directors (Pablo Larrain, Park Chan Wook).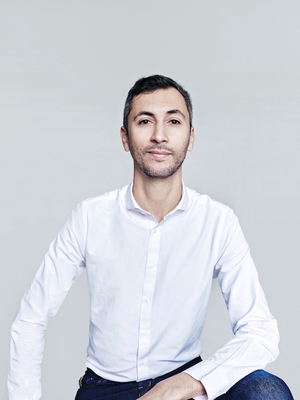 Hedi Zardi
Sales agent
Born in Tunis in 1976, Hédi studied Cinema in France. After obtaining his Master's degree in Montreal, he began to work for Unifrance, promoting French talent. In 2003, he joined Daniel Toscan du Plantier's company, working on the two first editions of the Marrakech Film Festival, and subsequently, worked for 5 years for the French Academy Awards, les César. He took up a position in 2008 at the Acquisitions Department of Fortissimo Films, an international sales company, and in 2009, he worked with the renowned producer of Amelie, Claudie Ossard, on the release of Coco Chanel & Igor Stravinsky, directed by Yan Kounen, the closing film of the Cannes Film Festival. He has also collaborated with the TorinoFilmLab on their screenwriting workshops. In 2010, he joined Le Public Systeme Cinema and worked as a programmer for international festivals, such as Deauville and Gerardmer. In 2012, he acted as associate producer on Michel Franco's After Lucia, which won the Grand Jury Prize of Un Certain Regard in 2012. In 2014, he worked on Gabriel Risptein's 600 Miles, Best First Feature film at the Berlinale in 2015. That same year, he set up Luxbox in Paris, an international sales and co-production company, with Fiorella Moretti.