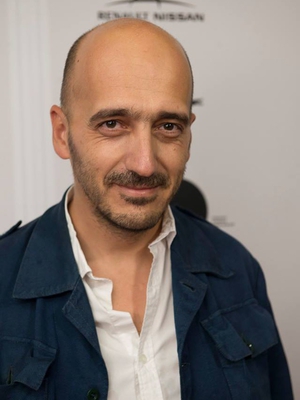 Éric Neveu
MASTERCLASS
Determined to become a musician from a young age, Éric Neveux was 25 when he met François Ozon for whom he composed the score of his first feature film Sitcom, selected at La Semaine de la Critique in 1998. At the same time, fascinated by Downtempo music, he became "Mr. Neveux" and released a first melodious and cinematic album, Tuba.His first meeting with Patrice Chéreau on Those Who Love Me Can Take the Train (Official selection Cannes 1997) will mark the beginning of a long-standing collaboration between the two men. Eric Neveux composed original music for 55 feature films, as well as a number of scores for TV films and series.
Favouring independent films, he wrote original scores for several films by the director Rachid Bouchareb, including the first two parts of his American trilogy, Just Like a Woman (2013), with Sienna Miller and Golshifteh Farahani and Two Men In Town (2014), with Forest Whitaker and Harvey Keitel. Other films includeThe Attack by Ziad Doueiri, Les Yeux Bandés by Thomas Lilti and Standing Tall by Emmanuelle Bercot.
Éric Neveux recently expanded his "field of expertise" to include more popular films, such as Nicolas on Holiday by Laurent Tirard and Up for Love (starring Academy Award-winning actor Jean Dujardin) from the same director. For television, he collaborated with Tom Fontana on the TV series Borgia, starring John Doman and Mark Ryder and composed the music for the 6 seasons of the French TV series Un Village Français.
Masterclass moderated by Hubert Charrier.
Hubert Charrier is the creator of La Grande Évasion, a webradio station entirely dedicated to film soundtracks.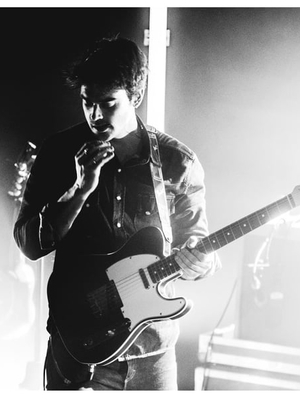 Clément Doumic
Clément Doumic is a 29 year-old Paris-based composer and musician. After studying engineering, he dedicated himself to music by forming the francophone group Feu! Chatterton with two of his friends, drawing from very diverse rock music influences. Alongside this, he created his first soundtracks for films such as the short Pas Ici (Pierre Boulanger, 2016), Le Grand Bain (Valérie Leroy, Grand Prize at the Festival Hlm sur cour(t) 2016) and the feature film La Forêt de Quinconces (Grégoire Leprince-Ringuet, Cannes Film Festival 2016). Artists such as Jonny Greenwood and François de Roubaix and the minimalism of Nuri Bilge Ceylan have greatly influenced his work.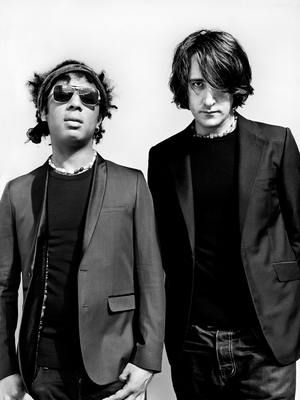 The Penelopes
Axel Basquiat & Vincent Tremel
The Penelopes Axel Basquiat and Vincent Tremel are two French music composers and producers living in London. Discovered by agnès b. and winners of a Qwartz/Spedidam music award, the band released two albums, toured internationally and remixed music by artists such as Lana Del Rey, The Pet Shop Boys, Ting Tings, Alt-J and The Cure. They composed music for videos, adverts and films, including Asia Argento's Misunderstood (Cannes Film Festival 2014) and Chloé Delaume's La Contribution (La Semaine de La Critique 2014).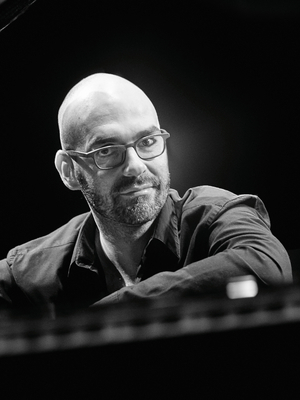 Manuel Peskine
After studying piano, writing and orchestra conducting, Manuel Peskine researched music composition via jazz, chanson and world music. He created music for the stage (Le Porteur d'Histoire by Alexis Michalik, Mon père avait raison by Bernard Murat) and for film (Ma Compagne de nuit by Isabelle Brocard, La Bifle by Jean-Baptiste Saurel, L'Affaire Sacha Guitry by Fabrice Cazeneuve). Alongside this, he worked as a pianist with various bands and musicals (Yom & the Wonder Rabbis, Emeline Bayart, Anandha Seethanen) and created various orchestrations and arrangements (Sequenza 93, Aedes, Opéra Eclaté). In 2016, he took over as Musical Director for the Opéra de Quat'Sous with the company Opéra Éclaté, and performed at the Théâtre du Rond-Point in D'Elle à Lui.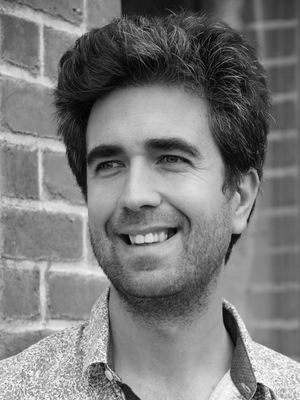 Pablo Pico
Born in 1983, Pablo Pico studied drums and classical percussion at the Conservatoire before learning to play the saxophone, the clarinette and the piano. In 2007, he attended Patrice Mestral's music composition course at the Ecole Normale de Musique in Paris, and began his career by composing music for professional shorts, such as Léo Verrier's Dripped (shortlisted for the Oscars and selected at the Annecy Festival in 2011). He was rewarded at a number of film festivals and received advice and encouragement from composers Ryuichi Sakamoto and Bruno Coulais. In 2015, he composed music for his first feature film, Adama by Simon Rouby, an animated film nominated at the César and selected at the Annecy festival, and collaborated with the rapper Oxmo Puccino.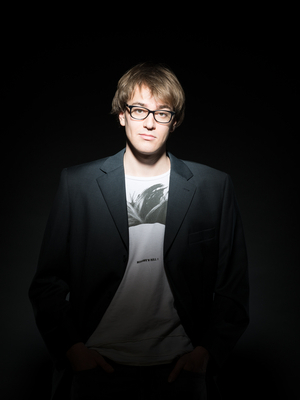 Moritz Reich
Born in 1989, Moritz Reich attended the Conservatoire National Supérieur de Musique in Paris, and obtained a Master's degree in Sound Engineering and Music. In 2014, Moritz composed the music for Michèle Domici's documentary La Dépression, une épidémie mondiale? (Arte). In 2015, he was one of the composers of the soundtracks for Asphalte (Cannes Festival Special Screening) by Samuel Benchetrit and Les Cowboys (Directors' Fortnight, César 2016) by Thomas Bidegain. In 2016, Moritz Reich and the composer ROB wrote the music for Rebecca Zlotowski's Planetarium and Ho Wi Ding's Beautiful Accident. He also oversaw the soundtrack for Éperdument (2015) and Alejandro Jodorowsky's Poesia sín fin (Directors' Fortnight 2016).