They support us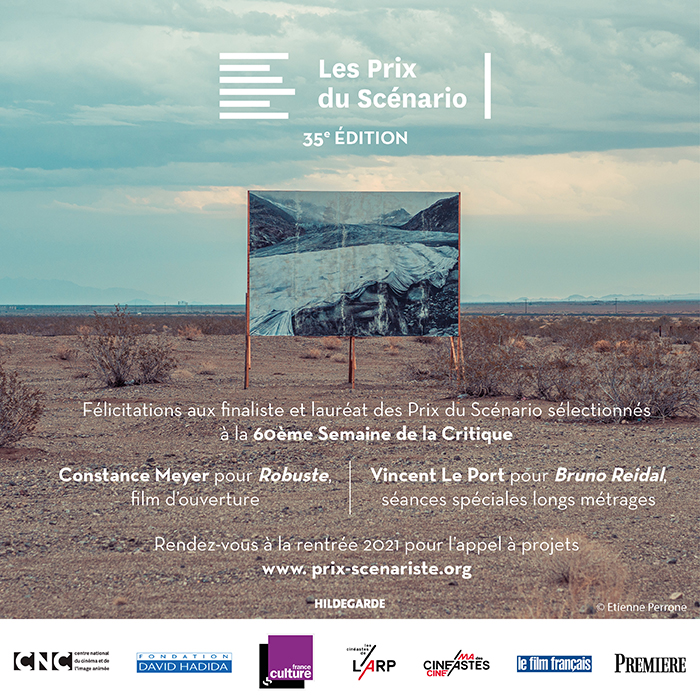 Since 2014, with Next Step, La Semaine de la Critique has guided the competing directors of its short film competition towards feature films. Following the screening of their shorts in Cannes in May, the filmmakers are then invited to take part in Next Step at the Moulin d'Andé in December. During this week-long training workshop, they are provided with experts' support towards developing their feature film projects, as international consultants advise them on scriptwriting, production and distribution. A specific workshop with 7 French composers will also help the participants think through the musical world of their film. At the end of the workshop, they have the chance to meet French producers on the look-out for new talents.
In 7 years, the Next Step programme has supported 64 directors from 29 countries. We are delighted to see how far the 10 released feature films have gone, like Jonas Carpignano's A Ciambra (Directors' Fortnight, 2017), Sofia Quiros' Land of Ashes (Semaine de la Critique, 2019), Erwan Leduc's The Bare Necessity (Directors' Fortnight, 2019), Gitanjali Rao's Bombay Rose (Venice, 2019) or last year, Joao Paulo Miranda's Memory House (Cannes Film Festival's Official selection, 2020). In 2021, 11 feature films developed through Next Step will be shot and the following films will be screened at various festivals: Felipe Fernandes' Rio Doce, Carlo Franciso Manatad's Whether the Weather is Fine, Charline Bourgeois-Tacquet's Anaïs in Love (Les Amours d'Anaïs, Semaine de la Critique 2021) and Michael Borodin's Convenience Store.

For the last three years, the workshop has gone further with its Next Step Prize: the winner of the Prize receives a 5,000€ endowment and an invitation to the Cannes Film Festival. A jury composed of 3 professionals awards the prize to the most promising feature film project. In 2019, The Woodcutter Story by Finnish director Mikko Myllalathi won the prize and in 2020, it was Sphinx, by French director Camille Degeye. This year, the members of the jury will be Carole Baraton - cofounder of the international film sales company Charade, Vanja Kaludjercic - director of the International Film Festival Rotterdam and Juliette Schrameck - producer at Agat Films. The winner for this year's edition will be revealed in July during the Cannes Film Festival.

The directors of the 7th session of Next Step