Jury president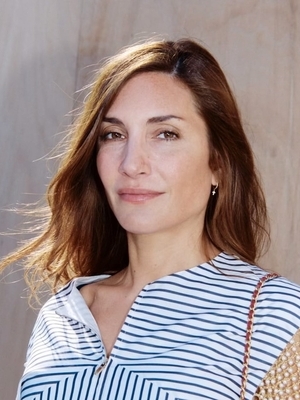 Audrey Diwan
France, Lebanon
Before venturing into film, Audrey Diwan started working in literature and published several books. As a screenwriter, she collaborated with various filmmakers such as Cédric Jimenez, Valérie Donzelli and Gilles Lellouche. She directed two films. Her second feature, Happening, won the Golden Lion at the Venice Film Festival.
Jury members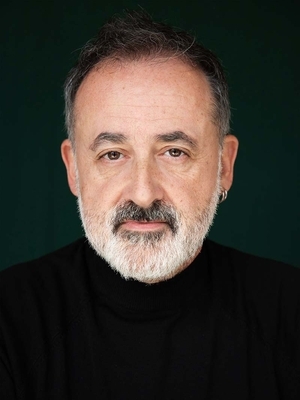 Rui Poças
Portugal
Rui Poças is a cinematographer and one of the founding partners of AIP - the Portuguese Society of Cinematography. Over the last 20 years, Rui has been the director of photography of many Portuguese and foreign film that have travelled the world, including some that were screened in Cannes, such as Fogo-fátuo, The Ornithologist, O Fantasma, Two Drifters, and João Pedro Rodrigues' Morning of Saint Anthony's Day (the closing film of the 51st edition of La Semaine de la Critique), as well as Tabu, Miguel Gomes' Our Beloved Month of August, Lucrecia artel's Zama, Ira Sachs' Frankie, Juliane Rojas and Marco Dutra's Good Manners, Severina by Felipe Hirsch, Gaston Solnicki's A Little Love Package and Alma Viva by Cristèle Alves Meira, which was presented at La Semaine de la Critique in 2022. He is currently in post-production on Miguel Gomes' Grand Tour, Marco Dutra's Bury Your Dead and Jaione Camborda's The Rye Horn.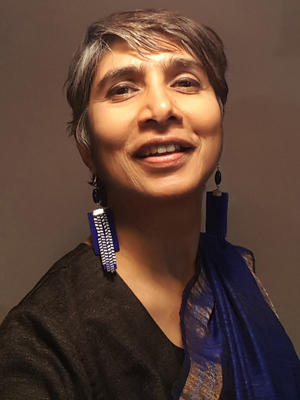 Meenakshi Shedde
India
Meenakshi Shedde is an independent Film Critic, senior Journalist and Film Curator based in Mumbai, India. Winner of the National Award for Best Film Critic, 1998, she has served on the jury of over 25 festivals, including the FIPRESCI Jury of the Cannes, Berlin and Venice Film Festivals. She is a Golden Globe Awards International Voter, 2023. She is India and South Asia Delegate to the Berlin International Film Festival, pre-selecting films since 25 years, in 2023. As a journalist, she freelances for Variety, Screen International, Sight and Sound, Cahiers du Cinema, Times of India and Sunday Midday. She is also a Script Lab Mentor/Consultant; and a screener with top film funds worldwide.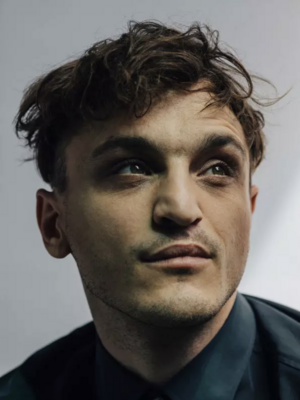 Franz Rogowski
Germany
Franz Rogowski is an award-winning German actor of great renown. He most recently starred as Hans in the critically acclaimed GREAT FREEDOM which premiered at the Cannes Festival and Gabriele Mainetti's FREAKS OUT which won the Leoncino D'Oro Award at the Venice Film Festival. Other notable credits include Christian Petzold's TRANSIT and in Terrence Malik's epic A HIDDEN LIFE. Franz is perhaps best known for VICTORIA, LOVE STEAKS and IN THE AISLES for which he won the Best Performance by an Actor in a Leading Role at the 2018 German Film Awards. Franz has also won the EFP Shooting Star award at the Berlin International Film Festival. Franz will next be seen in Ira Sachs' PASSAGES which is premiering at the Sundance Film Festival. Next up, will be LUZIFER directed by Peter Brunner and A24's WIZARDS directed by David Michod and produced by PlanB/See-Saw Films.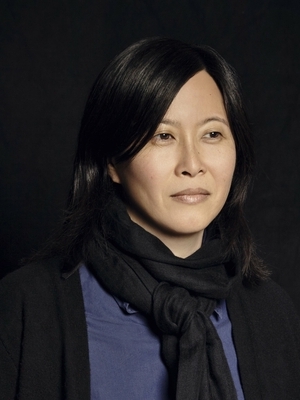 Kim Yutani
United States
Kim Yutani is the Director of Programming of the Sundance Film Festival; she assumed that role in 2018. She began programming short films for the Festival in 2006, and became a feature film programmer in 2009, focusing on US and international fiction feature films, overseeing short film programming, and working on the Festival's Offscreen panels and conversations. She was instrumental in creating Sundance Film Festival: Hong Kong, which has since expanded to become Sundance Film Festival: Asia. She has also worked at Outfest Los Angeles, Provincetown International Film Festival, as a reader for Creative Capital, and with Cinema Eye Honors. Prior to her film festival work, Yutani was a film critic and freelance journalist focusing on independent film. She got her start in the industry as assistant to the director Gregg Araki.