Jury President of the 56th Semaine de la Critique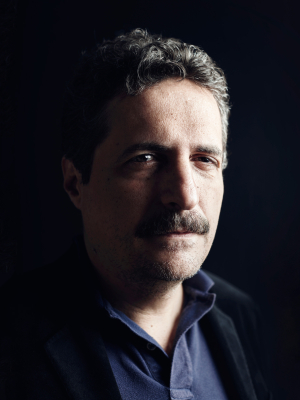 Kleber Mendonça Filho
Brazil
Kleber Mendonça Filho was born in Recife in 1968. He has worked extensively as a film critic and film programmer as well as a filmmaker. In the 90s, he made documentaries, experimental films and fiction as a videomaker. His later short films A Menina do Algodão (The Little Cotton Girl, 2003), Vinil Verde (Green Vinyl, 2004), Eletrodoméstica (2005), Noite de Sexta Manhã de Sábado (Friday Night Saturday Morning, 2006) and Recife Frio (Cold Tropics, 2009) have won over 100 awards in Brazil and abroad, with selections in Karlovy Vary, BAFICI, Rotterdam, Clermont-Ferrand and Cannes (Directors' Fortnight). His first feature, the documentary Crítico (2008), focused on the relationship between filmmakers and critics through a personal series of interviews recorded over eight years in different countries. He quit writing as a critic and journalist to make the internationally acclaimed O Som ao Redor (Neighbouring Sounds, 2012), his first fiction feature, followed by Aquarius (2016), which had an even more prestigious career, premiering in Competition at the Cannes Film Festival, finding commercial distribution in over 60 countries and being awarded Best Foreign Film by the French Union of Film Critics. He is currently curator and head of film at Instituto Moreira Salles, programming two screening rooms in Rio de Janeiro and São Paulo. Kleber Mendonça Filho is currently writing his next feature project, Bacurau, co-written and co-directed by Juliano Dornelles.
Jury members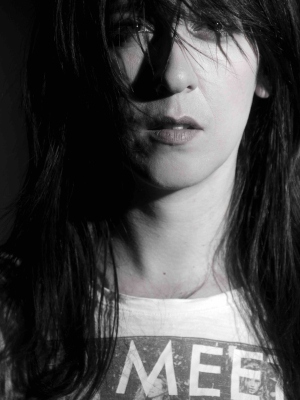 Diana Bustamante Escobar
Colombia
Both a filmmaker and a programmer, Diana Bustamante Escobar studied cinema at the National University of Colombia and has constantly contributed these past years to the international recognition of the Colombian cinema, notably by producing such films as The Wind Journeys by Ciro Guerra, Crab Trap by Oscar Ruiz, winner of the 2010 FIPRESCI Prize in Berlin, La Playa DC (Un Certain Regard, Cannes 2012) by Juan Andrés Arango, The Towrope by Willian Vega (Directors' Fortnight, Cannes 2012), Los Hongos by Oscar Ruiz-Navia and more recently Violencia by Jorge Forero, screened in Berlin in 2015. She is also the producer of César Augusto Acevedo's first film, Land and Shade, presented at the 54th Semaine de la Critique where it is awarded by the France 4 visionary award before winning the Caméra d'or. Her production company Burning Blue also produced Greatest Hits by Nicolas Pereda, Refugiado by Diego Lerman (Directors' Fortnight, Cannes 2014) and Climas by Enrica Perez. Since 2014 she has been the Artistic Director of the Cartagena International Film Festival (FICCI) and has lately taken part in numerous festival juries, in Sarajevo (SFF), Buenos Aires (BAFICI) or Amsterdam (IDFA).
Photo credit: Salvatore Salomone-Diners Magazine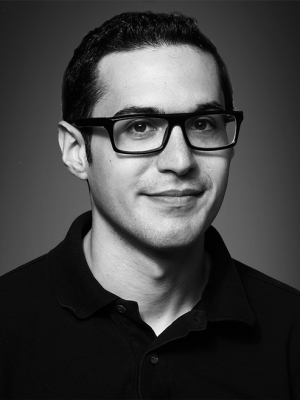 Eric Kohn
United States
Eric Kohn is the chief film critic and deputy-editor for IndieWire, where he has worked since 2007. In addition to overseeing operations for IndieWire's New York film team, he reviews numerous films throughout the year, oversees festival strategy and reports on the industry. In 2014, he edited the book Harmony Korine: Interviews. He has organized workshops on film criticism around the world and teaches film criticism at New York University. He is currently the chairman of the New York Film Critics Circle.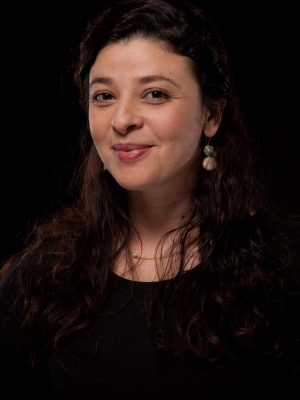 Hania Mroué
Lebanon
Hania Mroué is the founder and director of Metropolis Art Cinema, the only art-house movie theatre in Lebanon today, dedicated to auteur films from all genres and eras. Since its opening in 2006, Metropolis has been privileged to host yearly the rerun of the official selection of La Semaine de la Critique. In 2009 she started MC Distribution a company dedicated to distributing and selling Arab and International auteur films in the MENA region. Hania is also a founding member of the cinema association Beirut DC and was for ten years (2001-2010) the managing director of its Arab Film Festival, Ayam Beirut al Cinema'iya (Cinema days of Beirut). She worked as Chief Programmer for the Doha Tribeca Film Festival where she was in charge of the festival's Arab Competition, in addition to DFI's year round initiatives. She is a jury member of the Robert Bosch Stiftung's Arab Film Prize since 2013.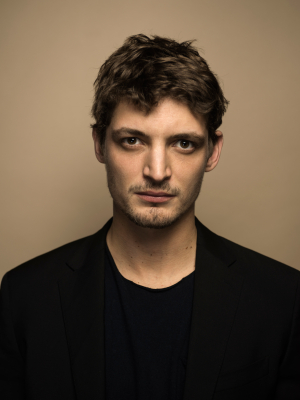 Niels Schneider
France
Born in a family of actors from Quebec, Niels Schneider started his career in Yves-Christian Fournier's film, Everything Is Fine. He is then remarked by director Xavier Dolan who gives him a role in his first film, I Killed My Mother (Directors' Fortnight, Cannes 2009) and one year later, he goes on playing the iconic Nicolas in Heartbeats, (Un Certain Regard, Cannes 2010). He has since played in over fifteen feature films, Atomic Age by Helena Klotz (Jean Vigo Award in 2012 and Grand Prize of the Angers Festival), You and the Night by Yann Gonzales (Semaine de la Critique, Cannes 2013), Gemma Bovery by Anne Fontaine, Kokoro by Vanja d'Alcantara, Dalida by Lisa Azuelos, Belle dormant by Adolfo Arieta and Dark Inclusion, debut feature by Arthur Harari (Awarded Best First French Feature Film by the French Union of Film Critics), for which he has won the César Award for Best Male Newcomer.
Alternatively, Niels Schneider has also played for the theatre: Romeo and Juliette co-starring Ana Girardot, then in Kinship co-starring Isabelle Adjani at Théâtre de Paris.
Niels Schneider has just finished shooting Franck Ribière's latest film The Most Assassinated Woman in the World, starring Anna Mouglalis; he will soon begin shooting the next film by Catherine Corsini starring Virginie Efira, Un Amour impossible.