Jury President of the 55th Semaine de la Critique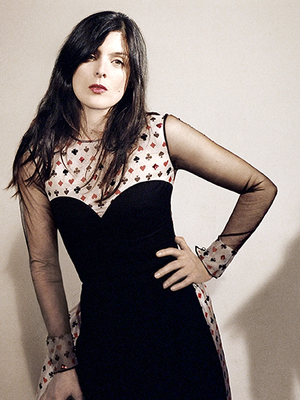 Valérie Donzelli
France
After studying architecture, Valérie Donzelli begins her career as an actress (with Sandrine Veysset, Thomas Bardinet, Guillaume Nicloux…). Her first short film as filmmaker, Il fait beau dans la plus belle ville du monde, was selected at the Directors' Fortnight in 2008. She went on directing The Queen of Hearts, her first feature film, presented in Locarno in 2009. Her second feature, Declaration of War, opened the 50th Semaine de la Critique in Cannes in 2011 and became an international hit film. Her third feature film, Hand in Hand, was released in France in December 2012. In 2013, she directed the TV film Que d'amour !, a collaboration with la Comédie Française and Arte, which screened in Locarno. Her fifth feature film, Marguerite & Julien, premiered in the Official Selection of the 2015 Cannes Film Festival.
Five years after the presentation of Declaration of War, Valérie Donzelli comes back to La Semaine de la Critique as President of the Jury of the 50+5 edition of La Semaine de la Critique.
Jury members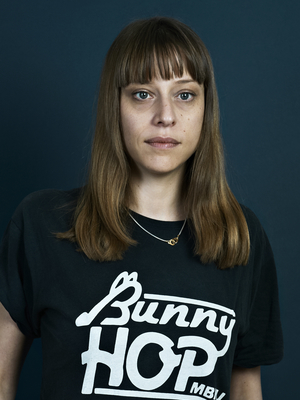 Alice Winocour
France
After studying screenwriting at la Fémis, Alice Winocour directed three short films, winning numerous international awards (among them, Kitchen, selected in the Official Competition of the 2005 Cannes Film Festival). She is the co-writer of several films, like Ordinary People by Vladimir Perisic (part of the 2009 Semaine de la Critique in Cannes) and Mustang by Deniz Gamze Ergüven (2015 Directors' Fortnight, Cannes), for the latter she wins the 2016 César award for Best original screenplay, together with Deniz Ergüven. Her debut feature, Augustine, starring Vincent Lindon, Soko and Chiara Mastroiani, was highly acclaimed at the 2012 Semaine de la Critique in Cannes, before being nominated at the César awards in the Best first film category. Her second feature, Disorder, starring Matthias Schoenaerts and Diane Kruger, was presented in the Official Selection of the Cannes Film Festival (Un Certain Regard, 2015), then at the 2015 Toronto International Film Festival, also winning the Best Direction award at the Los Angeles International Film Festival.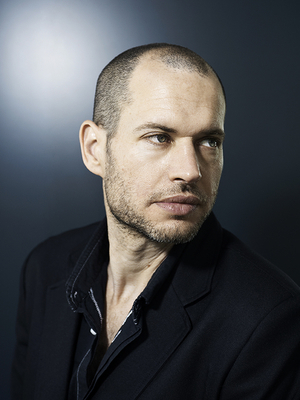 Nadav Lapid
Israel
Nadav Lapid is a writer and director born in Tel-Aviv. He studied philosophy at the University in Tel-Aviv, French literature in Paris and cinema at the Sam Spiegel Film School in Jerusalem. His first feature film, Policeman, won numerous awards in festivals, such as the Jury Prize at the Locarno Film Festival in 2011 and the Best Film award at the BAFICI and at the San Francisco International Film Festival. His second feature film, The Kindergarten Teacher, an Israeli-French coproduction, was the revelation of the 2014 Semaine de la Critique in Cannes. The film won more than twenty international awards and was successfully released in various countries, among which France and the United States. Nadav presently works on his third feature, Micro Robert, a French production that will be shot in Paris. His latest medium-length film, From the Diary of a Wedding Photographer, had a special screening at the 55th Semaine de la Critique.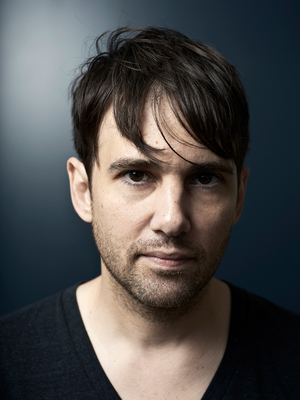 David Robert Mitchell
United States
David Robert Mitchell grew up in metro-Detroit and now lives in Los Angeles. His writing and directorial feature debut, The Myth of the American Sleepover, was revealed at the 2010 Semaine de la Critique in Cannes after winning a Special Jury Prize at the SXSW Film Festival. The film also won the Grand Jury Prize at the Deauville American Film Festival and the American Indie Newcomer prize at the Munich Film Festival.The Myth of the American Sleepover, released theatrically in 2011 was listed as one of the top 5 films of the year on Ebert Presents: At the Movies.David's sophomore feature, It Follows, created the buzz at La Semaine de la Critique during Cannes 2014. The film was nominated for 4 Spirit Awards and had a successful theatrical release in 2015. David is currently writing and developing several feature and television projects.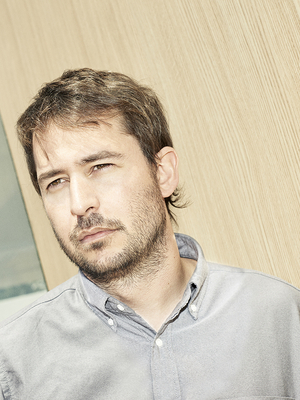 Santiago Mitre
Argentina
Santiago Mitre was born in Buenos Aires and is a graduate of la Universidad del Cine. In 2002, he directed his first short film and continued making commercials until 2006. Beginning 2008, he became Pablo Trapero's co-writer for Leonera (in the Official Competition - Cannes 2009), Carancho (Un Certain Regard - Cannes 2010) and Elefante Blanco (Un Certain Regard - Cannes 2012). He also wrote for Israel Adrián Caetano and Walter Salles. His directorial feature debut from 2011, El Estudiante, won a great deal of prizes in festivals. His second feature as a writer and director, Paulina, was selected in the competition of the 2015 Semaine de la Critique in Cannes and won The Nespresso Grand Prize, as well as the Fipresci Prize. Santiago Mitre will be a part of the Cinéfondation Workshop in 2016, for the development of his third feature, La Cordillera.