Jury President of the 54th Semaine de la Critique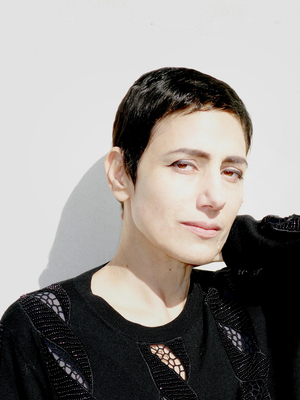 Ronit Elkabetz
Israel
Ronit Elkabetz is one of the most outstanding personalities that the Israeli cinema has given. Celebrated actress, screenwriter and director, she made her debut in The Appointed by Daniel Wachsmann (1989).
She would mostly play powerful roles, impersonating women of strong will and intense emotions, which rapidly led the way to an international career. For Late Marriage by Dover Kosashvili (2001), she won her second Israeli Ofir for Best Actress (she won her first Ofir with Sh'chur by Shmuel Hasfari, back in 1994). Or by Keren Yedaya (2004) won the Caméra d'or in Cannes, whereas with her role in The Band's Visit by Eran Kolirin (2007) she won yet another Ofir award for Best Actress.
In France, she works with André Téchiné (The Girl on the Train, 2009), Pascal Elbé (Turk's Head, 2010) and Brigitte Sy (Free Hands, 2010). In parallel, she has directed three feature films in collaboration with her brother Shlomi: To Take a Wife (2004), winner of the Audience Award at the Venice Film Festival, Shiva (2008) and Gett: The Trial of Viviane Amsalem, which was selected at the Directors' Fortnight in 2014, was nominated to the Golden Globes, won the Best Film of the Year Ofir Award and was awarded other twenty international prizes. Additionally, Ronit Elkabetz has just finished shooting a TV series for Arte, Trepalium, by Belgian director Vincent Lannoo.
After the selection of Or in 2004 and the screening at the opening night of Shiva in 2008, Ronit Elkabetz will return this year at La Semaine de la Critique, as President of the Jury.
Jury members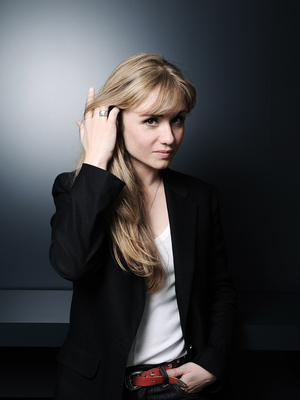 Katell Quillévéré
France
Katell Quillévéré is a French screenwriter and director, born in 1980 in Abidjan (Ivory Coast). After cinema and philosophy studies in Paris, she founded and organized, together with Sébastien Bailly, the first three editions of the European Medium Length Meetings in Brive (France), a festival which has supported the emergence of many new directors.
In the meantime, she directed her first short film With All My Might, selected at the Directors' Fortnight in 2005. Her next two shorts, Imprudence and Let Fall, were also selected in a great number of festivals.
In 2010, her first feature film, Love Like Poison, was presented at the Directors' Fortnight and won the Jean Vigo Award. Three years later, her film Suzanne, featuring Sara Forestier, Adèle Haenel and François Damiens, opened La Semaine de Critique. The film was nominated to the César Awards in five categories and won the Best Actress in a Supporting Role for Adèle Haenel. Katell Quillévéré is presently preparing her third feature film, Réparer les vivants, which is adapted from a novel by writer Maylis de Kérangal.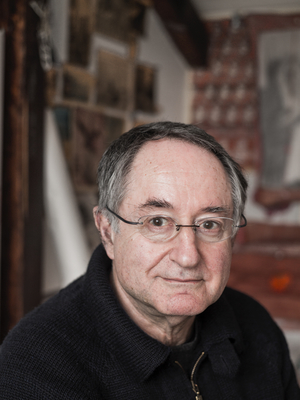 Peter Suschitzky
United Kingdom
Born in London to Austrian and Hungarian parents, Peter Suschitzky grew up in an artistic environment, starting phtography at the age of six, making a toy cinema and dreaming himself into movies. As an young adult he went to Paris to study cinema at l'Idhec (now la Fémis) but left after one year to become an assistant cameraman. At the age of 22, he started working as a cinematographer, working on many award-winning films such as Leo the Last (John Boorman, 1970), The Rocky Horror Picture Show (Jim Sharman, 1975), Star Wars - The Empire Strikes Back (Irvin Kershner, 1980), Where the Heart Is (John Boorman, 1990) and Mars Attacks! (Tim Burton, 1996). In 1988, Suschitzky started a long collaboration with David Cronenberg with Dead Ringers. They have since then shot ten films together, including eXistenZ (1999), A History of Violence (2005), A Dangerous Method (2011), Maps to the Stars (2014) among others. He still takes photographs and is publishing a book of his work in May 2015.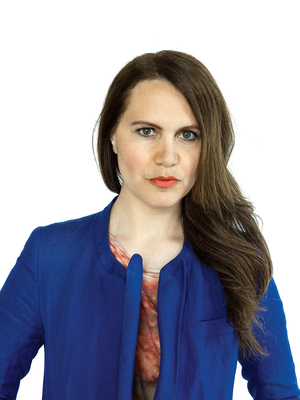 Andréa  Picard
Canada
Andréa Picard is an independent film curator and writer based in Toronto. She has worked for The Toronto International Film Festival since 1999, and was a longtime programmer at Cinematheque Ontario, where she curated numerous directors' retrospectives and thematic shows, including ones on Andy Warhol, Françoise Dorléac, Surrealism and the cinema, Edward Yang, João Pedro Rodrigues, Kelly Reichardt, Jafar Panahi, Catherine Breillat, les films Zanzibar, the New Berlin School, among others. Since 2006, she has overseen TIFF's Wavelengths section, the Festival's critically acclaimed avant-garde programme – named in honour of Michael Snow. A contributor to TIFF's exhibition programme, Picard has most recently curated exhibitions by Amie Siegel, Camille Henrot, YOUNG-HAE CHANG HEAVY INDUSTRIES, and Luther Price. In addition to her programming and curatorial work, Picard publishes internationally on art, architecture and film, and writes a quarterly "Film/Art" column for Cinema Scope magazine.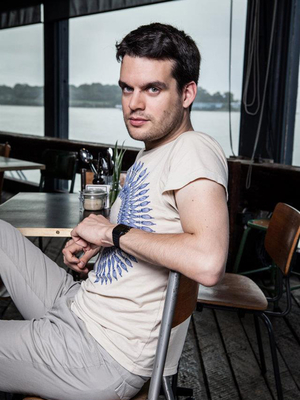 Boyd van Hoeij
Netherlands
Boyd van Hoeij is a Dutch-born freelance film writer based in Paris and Luxembourg. He was a contributing critic for the U.S. trade paper Variety between 2008 and 2013 before moving to The Hollywood Reporter, where he reviews films from all the major international festivals, including Sundance, Berlin, Cannes, Venice and Toronto. He's also the film editor of Winq magazine (Netherlands) and regularly contributes to De Filmkrant (Netherlands), East (Italy) and Indiewire (U.S.). His book on contemporary Francophone Belgian cinema, 10/10, appeared in September 2010 in both French and English; he also writes in Dutch and Italian. Van Hoeij has taught film-criticism short courses and conducted shot-by-shot analyses of film classics in countries as varied as Lithuania, Luxembourg, Portugal and the United States. He is married to Italian photographer and filmmaker Fabrizio Maltese.