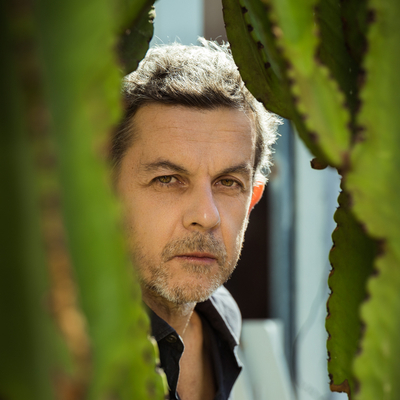 Thierry de Peretti
Thierry de Peretti is a stage director, filmmaker and actor born in Ajaccio.
For his theater activity, he was a laureate of La Villa Médicis Hors-les-Murs and of the Prix de la révélation du syndicat national de la Critique in 2001 for Return to the Desert by Bernard-Marie Koltès. He has recently staged The Bitter Tears of Petra von Kant by R.W. Fassbinder at Théâtre de l'Œuvre.
He performed as an actor in such films as Le Silence by Orso Miret, Yves Saint-Laurent by Bertrand Bonello and Those Who Love Me Can Take the Train by Patrice Chéreau.
After two short films, Le Jour de ma mort and Sleepwalkers, he directed the feature-length Les Apaches, selected at the Directors' Fortnight in 2013. Une vie violente is his second feature film.