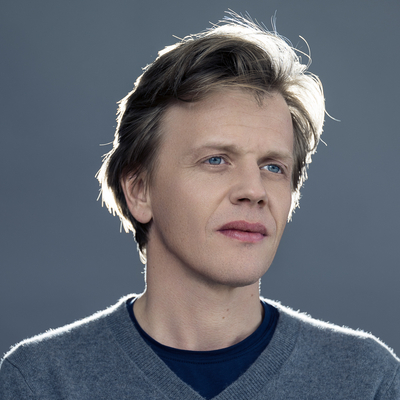 Alex Lutz
Axel Lutz kicks off his career at the age of 17 as part of Pascale Spengler's theatre company, before creating his own. He acts and directs playwrights like Brecht, Lagarce and Beckett, as well as his own texts (Lou et Manfred, Demain le déluge). In television, he works for Bernard Verley and Sylvie Joly. She will ask him to direct and co-write her next show La Cerise sur le gâteau. Sylvie Joly directs his next show, that he will perform for ten years. The version that was reworked by Tom Dingler wins him the Molière for stand up comedy in 2016.
Moreover, the Molières selected four of Alex's plays, for the show he directed for Pierre Palmade, Audrey Lamy and Caroline Loeb. His TV show Catherine et Liliane is a hit. On the big screen, he has been seen in the second OSS 117 movie, Emilie Deleuze's Jamais contente or Knock by Lorraine Levy. In 2015, he directs his first feature, Le talents de mes amis.
Guy, which has been selected for this year's 57th edition of La Semaine de la Critique is his second feature.